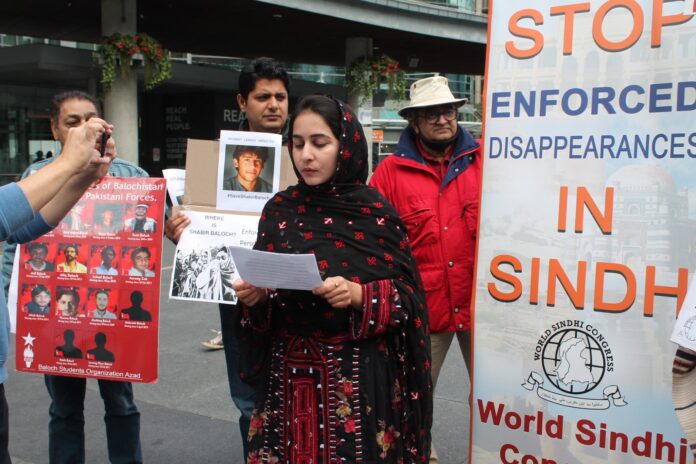 Fazal Amin Shinwari
TORONTO: The Toronto police said that Karima 37 was last seen on December 20 in the Bay St and Queens Quay West area of Toronto, wearing black jeans, a grey Roots hooded sweatshirt, black Doc Martin high top boots, a black long Canada Goose winter jacket, and a yellow or green Uniqlo purse with a black strap, according to media sources.
Pakistan-origin refugee Karima Mehrab Baloch has been found dead in Toronto.
She went missing a day ago.
The Toronto police had said that Karima was last seen on Dec 20, in the Bay St + Queens Quay W area of Toronto.
The Police had requested the public's assistance in locating Karima Baloch.
Police have given no details regarding her death and haven't released information to the public about whether or not the death is considered suspicious.
But Karima's family posted the news on social media, sources added
Karima Baloch was the former chairperson of the Baloch Students Organisation, she was an active member of Baloch rights.
Karima Baloch was named by the BBC as one of the world's 100 most "inspirational and influential" women in 2016.