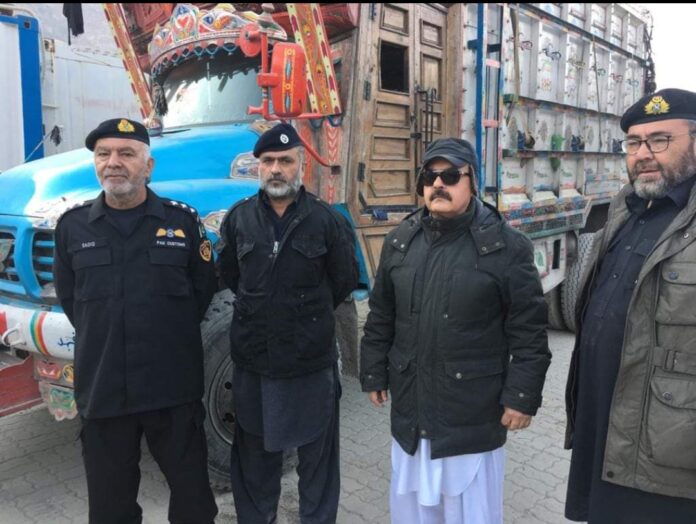 Ashrafuddin Pirzada
PAKISTAN: Pakistan Customs authorities foiled a bid to smuggle a huge cape of narcotics from Afghanistan via Torkham border, officials said on Monday.
Additional custom collector Peshawar Muhammad Tayyab and Torkham custom officer Sadiq Akbar told this correspondent that they stopped at the truck(8831 Kohat-C)at the Torkham border and recovered different kinds of narcotics from its hidden cavities.
He said during routine checking they recovered 10 kilograms of heroin,4.5 kilograms Ice drug, 71-kilogram opium and 100-kilogram hashish from the hidden cavities of the truck. He said the value of the seized contrabands in the open market was around 140 million rupees. He added that it was the first-ever huge seizer of Torkham customs authorities so far. He said the truck and its driver were taken into their custody and shifted to Peshawar custom house to take other lawful steps.