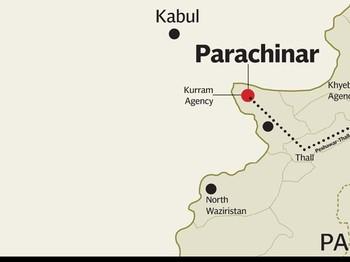 Abdur Rashid Bangash
SADDA: Four people of a family, including a child, were killed and two other children wounded in a firing incident, that occurred Sholozan area of Parachinar in Kurram district on Monday.
According to the source, four people were killed and two children injured when a rival group opened fire on a vehicle in an old dispute.
Injured were shifted to District Headquarters Hospital Parachinar for treatment.
Killed and injured belong to the same family.
The dead included three-year-old Ayan Haider, Engineer Asad Ali, Yad Ullah and Sadiq Hussain and the injured children identified as Safdar Abbas and Anam Fatima.
Police have arrested 6 men suspected who culprits involved in this criminal activity, the source added.