Ashrafuddin Pirzada
PESHAWAR: A ceremony was held here in Peshawar in which a number of projects completed in the Newly Merged Districts(NMDs) were reviewed.
The ceremony was hosted by the US consulate general in Peshawar. A number of officials of the US consulate general Peshawar and concerned departments officials of the Khyber Pakhtunkhwa government attended the project completion ceremony.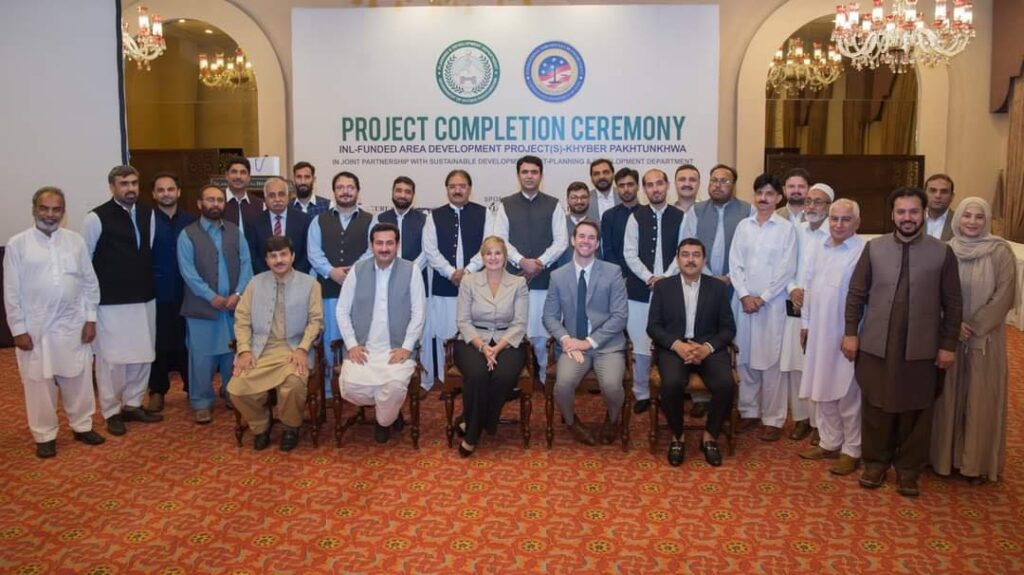 The US diplomats said that the US mission in Pakistan celebrated the successful completion of the Area Development Projects so far concluded. They said a good number of various projects have been completed in districts Mohmand, Khyber, Bajaur, and Tougher. Added that projects were successfully completed in collaboration with the government of Khyber Pakhtunkhwa.
The US diplomats that the US government, through the Bureau of International Narcotics and Law Enforcement Affairs (INL), has invested $6.4 million to construct 29 kilometres of roads, 59 irrigation channels, and 55 drinking water supply projects, and has distributed 127,000 kilograms of seeds to farmers over the past three years, US diplomates told the participants.
They said that over 44,000 households have benefited from mentioned projects completed so far in the merged tribal districts.
The hosts said that the US government remained committed to its partnership with the government of Pakistan to support alternative livelihoods that promote economic development in the Pakistan-Afghan border region.