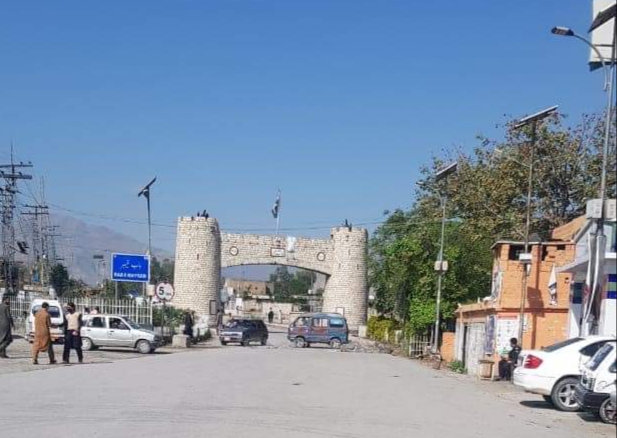 By Ashrafuddin Pirzada
DISTRICT KHYBER: Deputy commissioner of district Khyber Mehmood Aslam Wazir on Tuesday said that if the government allow the stranded Pakistanis citizens in Afghanistan to enter via Torkham border they were well-prepared to screen and quarantine them all.
Mehmood Aslam Wazir told this scribe that around fifteen hundred Pakistanis including drivers of heavey trucks were stranded in Afghanistan when Pakistan closed its borders when Corona broke out.
He said they have established 600 quarantine centres at various parts of district Khyber to easily accomodate those coming from Afghanistan.
"Well equiped health staff is stand by at Torkham border quarantine centre to meet any untoward situation",Wazir said. He added that they were following the government policy to minimize the Corona pandemic threat to create chaos in Pakistan.
He said they can adjust 1300 patients in the isolation wards established in district Khyber which were more than enough for those crossing the Torkham border.
Deputy commissioner said they regularly get updates from the federal and provincial governments to further equip health staff to block possible Corona spread from Afghanistan side.
Talking about the startnded Pakistani citizens in Afghanistan he said that if any person cross Torkham border into Pakistan would go to isolation wards established in the district headquarters hospital in Landikotal.
The official said if the Pak-Afghan border reopened in the coming days they were capable to cope with the situation.