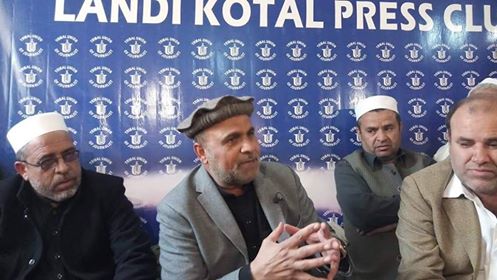 Ashrafuddin Pirzada
LANDIKOTAL: Former parliamentarian Alhaj Shajee Gul Afridi threatened to start countrywide agitation movement if the government not released 100 billion rupees for the erstwhile Fata districts.
Shajee Gul Afridi was speaking during "Meet the Press" program held at Landikotal press club on Sunday. He says that Fata was merged but the pledges made with the tribal people should be fulfilled on time. He said tribal people should be given more provincial seats as the given seats were injustice with them.
To a question, Shajee said he would abide by the decision what his tribe and Alhaj Karwan members decide for the coming provincial elections. He said he worked hard for Fata reforms in his tenure and would fight for the constitutional rights of the tribal people.
Shajee Gul threatened to launch countrywide protest march initially to formally kick off an agitation movement if the government not release 100 billion rupees in one month.