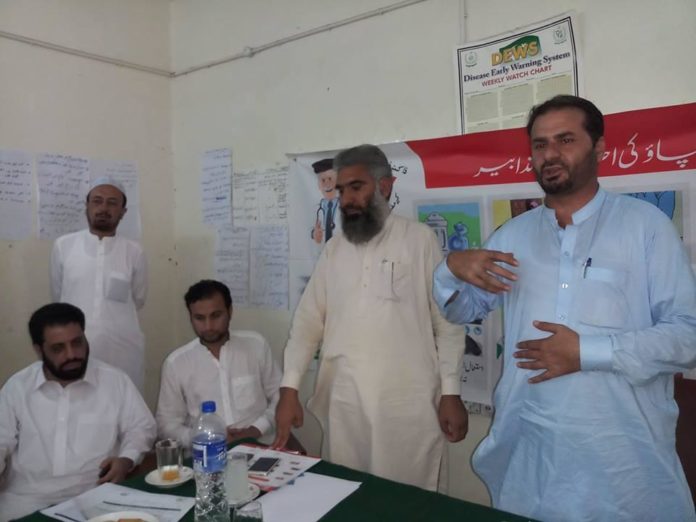 Shamsul-Amin Pirzada
LANDIKOTAL: Amid a rapid increase in the dengue cases the local administration in collaboration with the health staff organized awareness session and walk in here on Wednesday.
A large number of health employees of headquarters hospital, youth, tribal elders, volunteers of welfare organizations, teachers and civil society members participated in the awareness session.
Speaking on the occasion, tehsildar Landikotal Shamsul Islam and Medical Superintendent Dr. Khalid Javed said that the aim of the awareness session and walk was to educate the resident about the precautionary steps to protect from dengue mosquitoes.
They said that more than hundred people so have been affected by dengue fever in Jamrud Khyber tribal district. Dr. Javed said though they were doing their best but everyone should take protective steps before dengue mosquitoes attack in Landikotal tehsils.
Another health official Niamt Shah Afridi defined the dengue fever in his presentation said that dengue mosquitoes lay eggs in clean water pots. He said dengue patients should confine in the net so that not suffer other people around.
Meanwhile, the health staff and other participants conducted an awareness walk in the district headquarters hospital. They were holding placards and banners inscribed dengue protective slogans.
Medical superintendent(MS) Landikotal headquarter hospital, Khalid Khan Shalmani and tehsildar Landikotal Shamul Islam jointly led the walk held in the hospital.