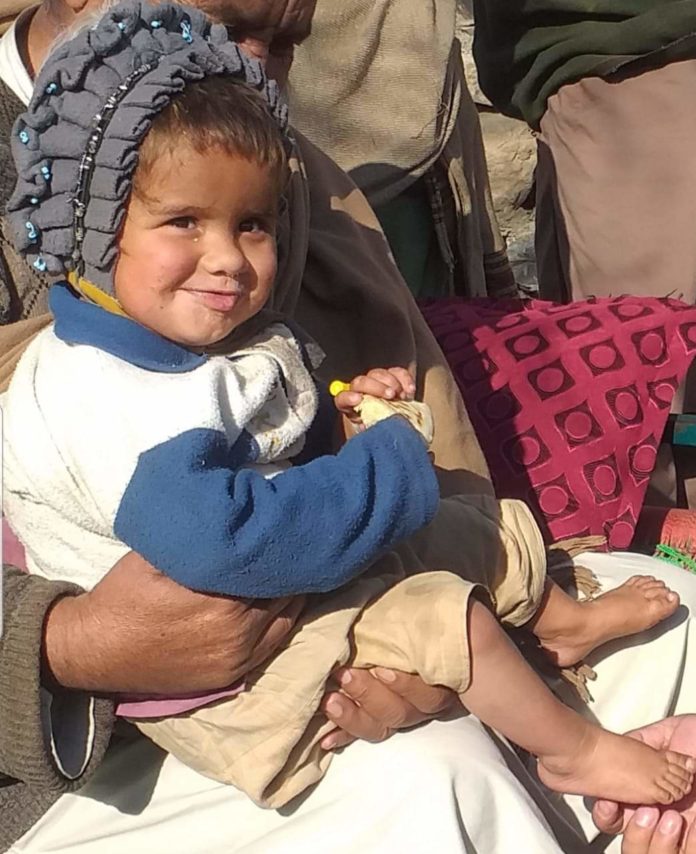 By Ashrafuddin Pirzada
LANDIKOTAL: The Khyber district Polio officials on Sunday said that two boys had been infected with polio virus in Landikotal tehsil of Khyber tribal district,sources said.
The sources said that a two-year-old boy Abu Hassan,resident of Nekikhel village in Landikotal was confirmed polio infected.
While another nine months old boy in Tora Wela far flung area of Landikotal was also declared polio victims after their labortary reports reached to the local polio officials.
This scribe when contacted the Khyber Pakhtunkhwa polio spokesman Aqeel Yousufzai he said yet they did not receive such reports.He said they could not confirmed the polio cases.
He further said the news seems to be fake and rumor appeared on social media on the two polio cases.Aqeel said they were not in postion to confirm the two polio cases as they had not been officially reported by the Khyber Pakhtunkhwa health officials about such development.