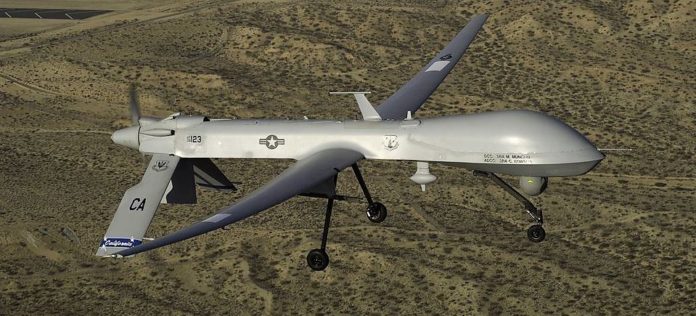 FATA Voice News Agency report
North Waziristan: Three persons including a key commander of Taliban militant group were killed on Wednesday when US drone fired missiles hitting the house of allegedly Haqqani network commander in Speen Thal Dapa Mamozai area of North Waziristan.
According to a media reports the US pilotless plane fired two misiles hitting the house of allegedly Haqqani Network commander 'Ehsan' alias Khwarai.
The reports also says that the place targeted by the US plane was belonging to Afghan refugees.
Amir Zaman, the station house officer of Thal while confirming the incident said that a man named Ehsan was dead in the attack.