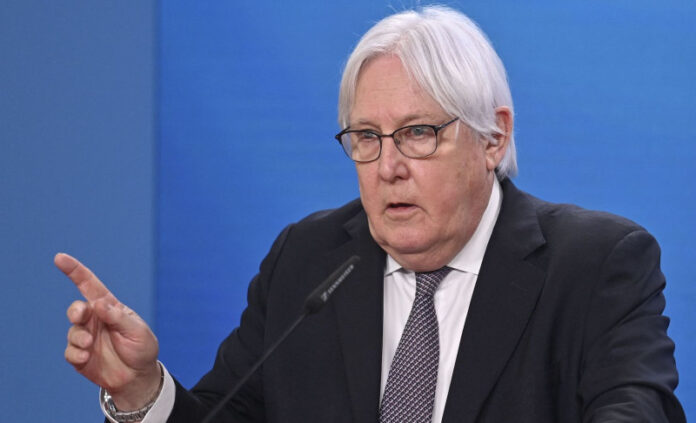 WEB DESK
TORONTO: Martin Griffiths, UN Undersecretary-General for Humanitarian Affairs and Emergency Relief Coordinator has said he is deeply concerned over the deteriorating situation in Afghanistan where fighting between the Taliban and government, while strongly condemning attacks against civilians.
In a statement on Monday, Martin Griffiths said that he is "extremely concerned by the deteriorating situation in Afghanistan where More than 1,000 people have been killed or injured due to indiscriminate attacks against civilians in Helmand, Kandahar, and Herat provinces in the last month alone.
He said Afghan children, women, and men are suffering and forced to live with violence, insecurity, and fear every day.
He added that there are "grave concerns" for women's survival and basic human rights.
Griffiths, the humanitarian chief, reminded all parties of the conflict of their obligations under international humanitarian and human rights law, including their responsibility to protect civilians.
He said Forty years of war and displacement, compounded by climate shocks and Covid-19, have left almost half of Afghanistan's population in need of emergency aid.
He also stressed that humanitarian organizations are committed to delivering relief and assistance to all civilians in Afghanistan.