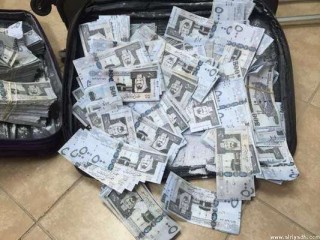 By Ashrafuddin Pirzada
LANDIKOTAL: Pakistan custom officials foiled a bid to smuggle foreign currency to Afghanistan and arrested the piddlers, official sources said on Tuesday.
Pakistan custom sources told The News that they stopped two trucks
carrying registeration numbers(KLB-1128) and (KBL-1796) at Torkkham border.He said the Afghanistan bounded trucks were loaded with cement bags and Kinoos from Pakistan.
The official said they recovered 3.5 million Saudi Riyals concealed under the cement and Kinoos bags. He said drivers Kiramat and Hayat and their helpers on the spot and sent them to lock up.He said the trucks and loaded cement and Kinoos were also confiscated and sent to custom house Peshawar.