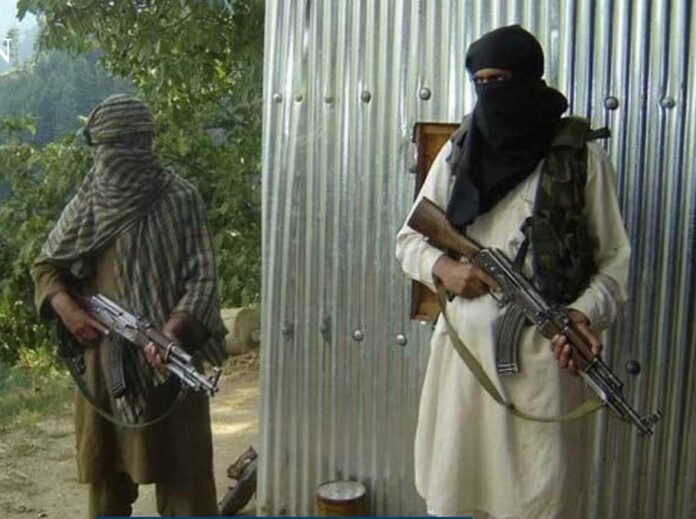 Ashrafuddin Pirzada
PAKISTAN: Pakistan's foreign minister Shah Mehmood Qureshi indicated if banned militants group Tehreek-e-Taliban Pakistan(TTP) denounce violance and abide by constitution could be think of amnesty for its members.
Shah Mehmood Qureshi was speaking to media
signaled that an amnesty is being considered for the banned Tehreek-i-Taliban Pakistan, one of the nation's most feared militants groups should members of the outfit mend their ways.
Pakistani Foreign Minister Shah Mahmood Qureshi said that if TTP members renounce violence and respect the nation's Constitution, they could think of pardon for them. "We are even open to giving them a pardon", said Qureshi.
The minister's comments are apparently linked to reports that TTP members had been set free from Afghan prisons after the Taliban takeover of Kabul few weeks ago, and that the militants may be headed to Pakistan.
Similarly, a few days earlier President of Pakistan, doctor Arif Alvi had also made the similar comments, telling Dawn News that TTP those
members not involved in "criminal activities" could be forgiven.
These suggestions came out of the high ups raised queations in the society where different walks of life gave their commemts.
Pakistani educated and social class peoole said If the government is seriously considering an amnesty, then there are some basic facts that should be kept in mind.
They said an amnesty should be for some individuals in the ranks of TTP, not the entire outfit. They said as a general amnesty is a dangerous idea.
Citizens predicted that low-ranking cadres that may have been 'misguided' and agree to lay down their arms and live according to the law of the land can be considered for an amnesty.
They said the low rinking militants would need to be deradicalised and taught skills so that they can contribute to society. It further suggested that these individuals,if aclvailed pardon, should have to be watched by the state, for there are examples from foreign countries' deradicalisation programmes that indicate some 'rehabilitated' extremists often relapse into violence.
To a question, Shah Mehmood Qureshi said those who respect the law of the land and follow the constitution of Pakistan could be treated with justice. He added that Peime minister always stressed upon table talks between the US and Afghan taliban and after twenty years both sides reloved their issues through peace accord in Afghanistan which they welcomed.