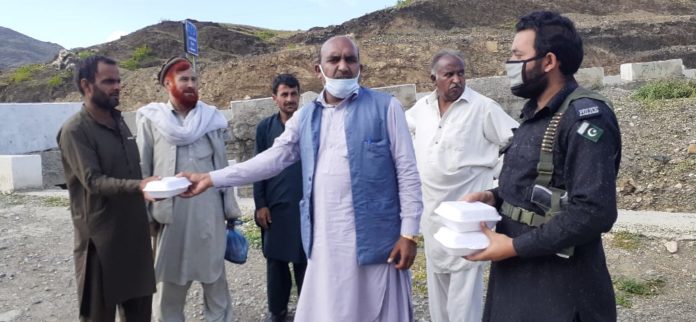 By Ashrafuddin Pirzada
PESHAWAR: The renowned Christian social worker and Pakistan Tehreek-e-Insaf minority member of provincial assembly Wilson Wazir Masih is not only famous in his community but he has thousands of Muslims fans in the tribal districts and in other parts of Pakistan.
Wilson wazir,45, born in Landikotal at the home of poor Wazir Masih. His father was governtment servant.Wilson got his ten grade education at St,John's high school Peshawar city and F.sc and B.sc from Edwardes college Peshawar.
Wilson continued his education and did M.sc Chemistry from Gomal university DI-Khan along with B.Ed and M.Ed from Peshawar university.
He struggles for community and became Malik(elder who lead a community) of Christian community in Landikotal.
Wilson Wazir continued his efforts even in the past two decads in which militancy was at peak and got Pakistan's highest civil award "sitara-e- imtiaz" from President of Pakistan on 23rd March 2015.
Here his journey not stopped and became member of provincial assembly from newly merged tribal districts in July 2019.
WIlson is working for children and women Rights and to empower women. He established sewing centres for women in district khyber where nearly 350 women were trained.He also run a female computer learning institure for women,which is the firstever computer centre in earstwhile Fata which was a challenging job for Wilson that had posed him to threats at the time.
Wilson's popularity is not rising up as social worker byt as parliamentarian too. His social working is to help poor and empower women is beyond religious and cultural boundaries. He has thousands Muslims fans that helped him to stand in the influential persons' list and earned fame in Muslims.
Wilson,during the past few months when lock down imposed due to coronavirus, served poors and deserving people. He distributed foods items among 5000 minority families and handed over edibles among laborers,poors,orphans and other deserving Muslims in Landikotal bazaar. He also distributed fresh cooked foods at the time Iftat in Landikotal bazaar.
On the behalf of Religious affairs and interfaith harmony minister Dr Muhammad Nooorul Haq Qadri, Wilson Wazir distributed suger,pulses,ghee and other foods items in Landikotal.
Wilson visited different quarantine centres in merged districts along with Director Health services newly merged tribal districts & district health officer and met with Covid-19 control room officials. As MPA he worked in all merged districts and Peshawar and helped poors.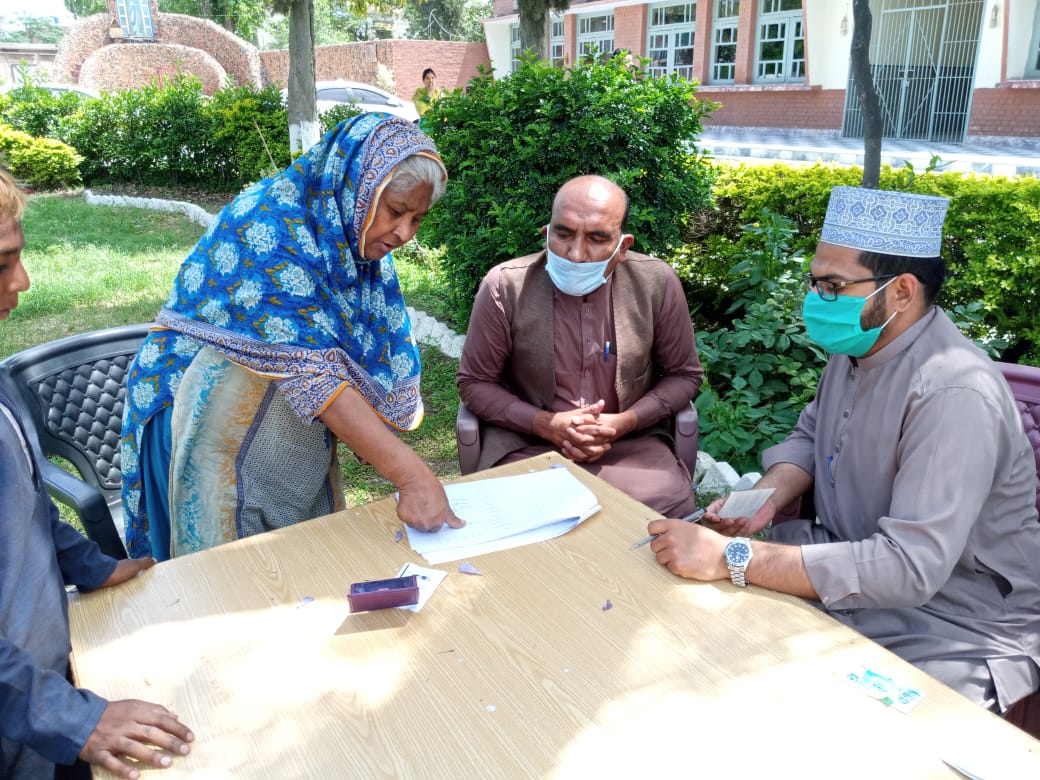 Wilson distributed 2000 surgical,200 N-95 masks,corona dresses, 30 sanitizers and 1000 gloves in Landikotal and Jamrud in the past few weeks.
MPA also paid visits to Mission hospital Peshawar,Mission hospital Bannu and Mission hospital tank where he talked health staff about the missing health facilities and assured the to provide them the required health care to the hospital.
Wilson not only the beloved personality among Christians,Hindus and Sikh communities but Muslims in merged districts and Khyber Pakhtunkhwa also respect him and praised his dedication and efforsts during coronavirus pandemic.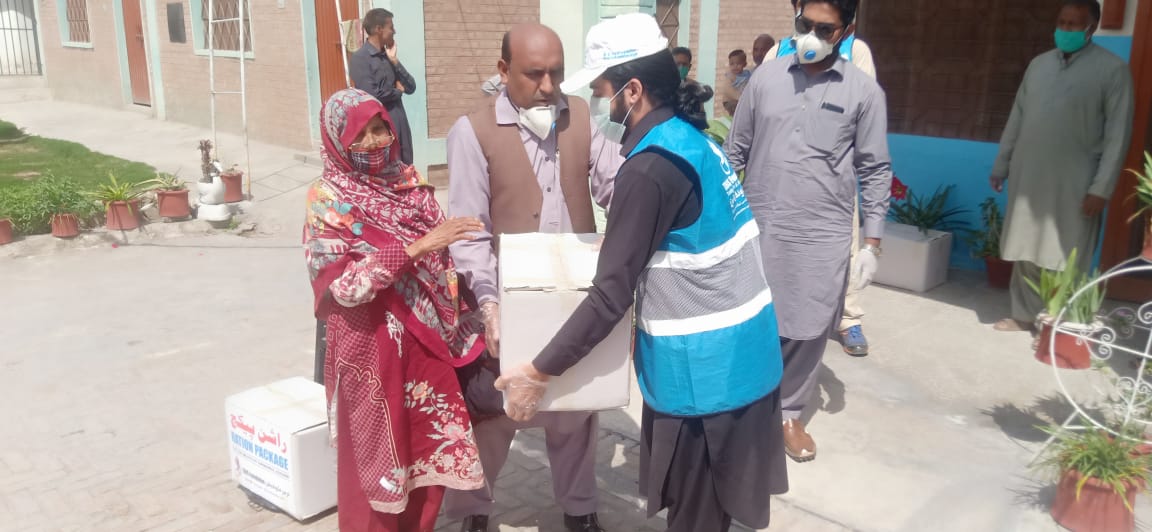 Few days before, MPA Wilson Wazir purchased Ramzan Packages from his own pocket money and distributed among 50 Muslims families including widows, orphans,disabled,jobless, needy and poors.He said the aim to serve Muslim people to promote Interfaith Harmony.
"The same activities will be continued throughout Ramzan to assist how much i can to bring ease at the time of Iftar and Sehri", Wilson pledged.He helped more than 100 females and gave cheques of Rs,10000 to each family.
As recognition his services and social working as party worker, Pakistan Tehreek-Insaf(PTI)leaders appointed Wilson Wazir Deputy Secretary General of minority Wing in Khyber Pakhtunkhwa.He thanked his colleagues,seniors and friends who has proposed his name for the slot and selected.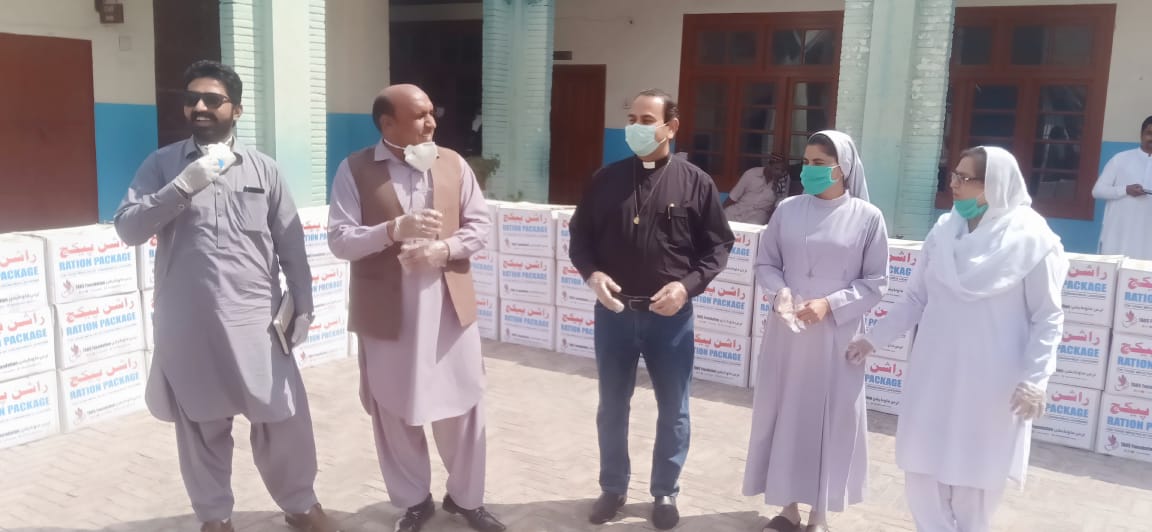 Wilson was keen in education to become a teacher and done his masters and other degrees as educationist. He taught as lecturer at Army Public School and college Landikotal.He also continued his services for his community as social worker.
Wazir us the first Chrustian received a big Pakistan's civil award in the history.
Due to his achievements dedication as social worker, Wilson later focused on his social working and won a good name.
Two years ago Imran Khan nominated member of Khyber Pakhunkhwa assembly and here his political life started.
Wilson Wazir says skies are the limits for him to reach he has dedicated his life for social working not only for his own community people and for muslim Pakistani citizens..