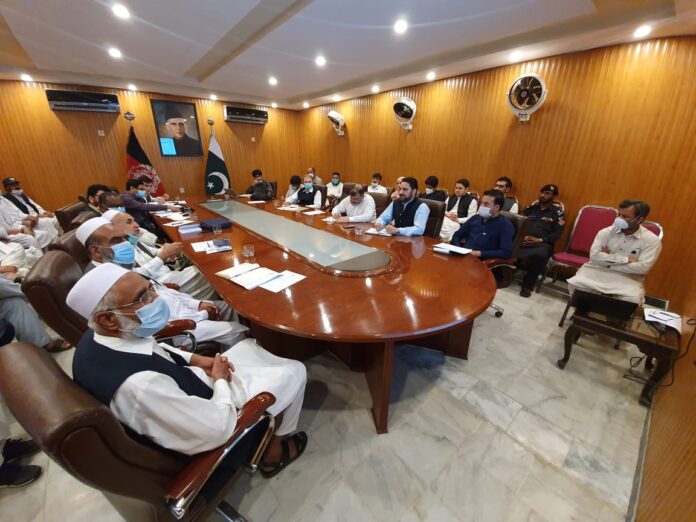 Ashrafuddin Pirzada
LANDIKOTAL: Top World Health Organization(WHO)and polio officials from Pakistan and Afghanistan held a meeting at Torkham border in Pakistani side of the border and discussed various polio related issues,officials said on Thursdsy.
Assistant commissioner of Landikotal Muhammad Imran Khan told FATA VOICE that a high level meeting of health officials hailing from Pakistan and Afghanistan held to chalk out the new strategy for the coming anti polio driver starting next month.
He said Emergency Operation and Control(EOP) head doctor Kashif led the pakistani side. He said World Health Organization reprasentative doctor Khalid and doctor Ikram also attended the meeting.
Imran said the meeting focused on to reach all the missing children residing along the Pak-Afghan border on both sides. He said WHO officials requested Pakistan and Afghanistan to provide access to polio teams to far-flung areas on the border so that they could vaccinate each child.
The official said WHO and polio heads inquired about the performance of polio teams deployed on bothsides of the border.
The WHO officials from both countries agreed upon to jointly use their ways and means to eradicate polio from Pakistan and Afghanistan.