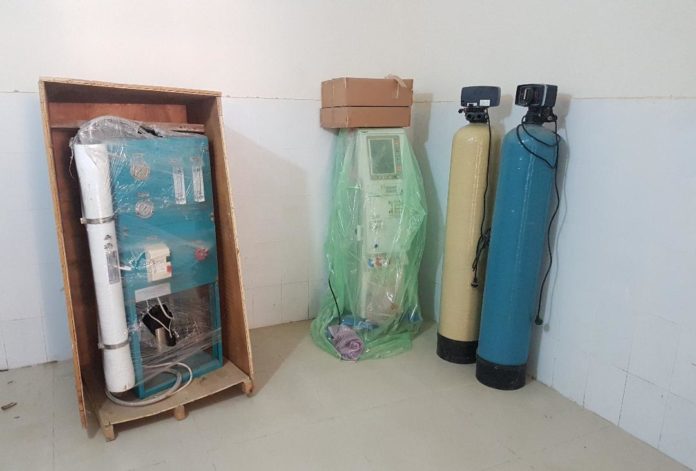 Shamsul-Amin Pirzada
LANDIKOTAL: Most of the new machinery including dialysis machine worth millions of rupees at tehsil Headquarters Hospital Landikotal had been laying nonoperational since last many years due to which patients were compelled to go the hospital in Peshawar for dialysis, a health official said on Tuesday.
Medical Superintendent(MS) of tehsil headquarters hospital Landikotal Dr, Khalid Javaid told media that due to lack of technical and operational staff for many medical equipments including dialysis machine were laying inactive in Landikotal hospital warehouse since last six years.
He said the equipments including the dialysis machine had been provided to the hospital when the then governor of Khyber Pakhtoonkhwa had made an announcement to upgrade the hospital from Type-C to Type-A.
After its up-gradation announcement, a nonprofitable foreign organization had built new blocks in the hospital and the equipments were also provided. But lack of the interests of the concerned people and due to other unknown reasons, the hospital could not be upgraded to type-A and the equipments were still laying the hospital godown to damage.
He said such circumstances has produced countless injustices to patients who have to visit to the kidneys centre in Peshawar. He added that where they have to wait for weeks for their turns to get the treatment.
"This is one of the best dialysis machines in Khyber Pakhtunkhwa's hospitals. Two skilled technicians and two nurses are required to operate it. we have sent a letter to director health in this regard,'' Dr, Khalid expressed.
He said if the health directorate provided the required staff, they would facilitate poor patients of the area with that machine.