Nasib Shah Shinwari
LANDIKOTAL: The Afghanistan hockey team representative and players have said that they have brought a message of peace to the Pakistani nation and government with the hope that both Muslim neighbor countries would jointly work for peace and prosperity in the region.
Talking to Fata voice, Muhammad Ismaeel alias Zadran, the Afghanistan national hockey team manager said that he alongside the players have arrived at Lahore and would participate in international hockey tournament which would be played among Afghanistan, Nipal, Tajkistan, Uzbakistan and Kazakistan national teams.
He said that a friendly match between Pakistan and Afghanistan would also be played at Qadafi Stadium Lahore.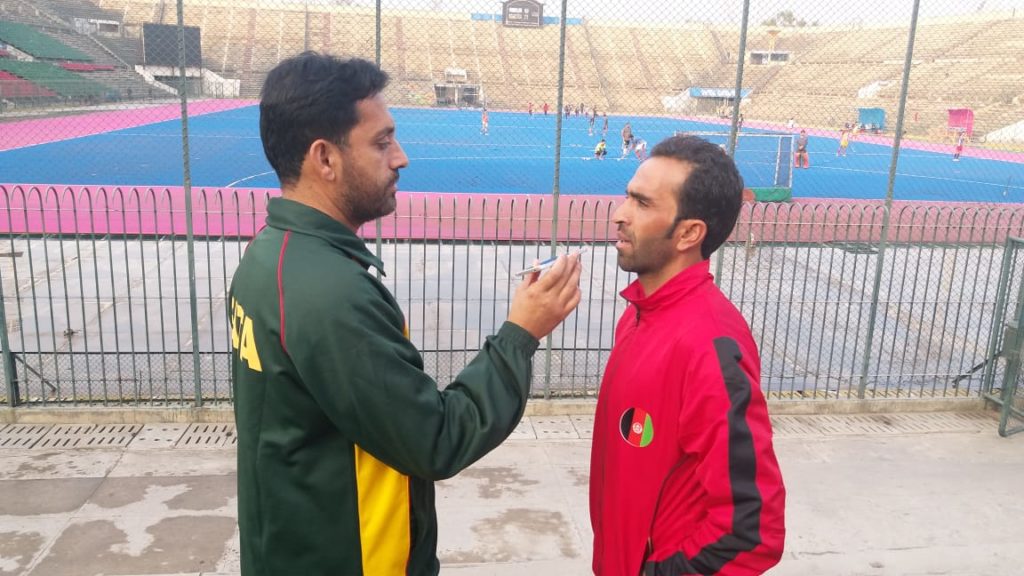 He said that Afghanistan's hockey team was more capable and skillful team before some decades but unfortunately due to war in Afghanistan, the every corner and field of our country including sports have been destroyed and now the government of Dr. Ashraf Ghani was trying best to restore sports activities and give more facilities to afghan players.
The manager of Afghan team said that before the matches with international hockey teams, our team would participate in coaching course by the experienced sport experts and players of Pakistan national hockey team.
Fazal Shah, the captain of Afghan national hockey team and another player Bilal Ahmad said that the Afghan team has brought a message of peace to Pakistani nation and government.
The players said that Pakistan and Afghanistan are two Muslim neighboring countries and the both governments should jointly work for peace and prosperity in the region.
Sports for peace, the Afghan players have brought a message of peace,happiness to Pakistan and Pakistani nation: Afghan players said
Organizing such sports events among the neighboring country players, it would help to bring the young generation and players closer to each other which would impact our society and players positively. The players stated.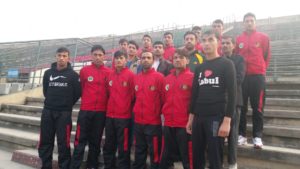 The Afghan team captain said that our team has passed through tough practice in Afghanistan and would participate an open series of matches with international hockey teams in Lahore.
The players appreciated the initiatives of the Afghan government for restoring sports activates in war thorn Afghanistan.
They said that despite the years long war in Afghanistan, our government was encouraging and facilitating the Afghan players of various games.
The Afghan players thanked Pakistani government and Pakistan hockey team officials and sports departments for the best accommodation arrangements and food for Afghan team at Qadafi stadium in Lahore.