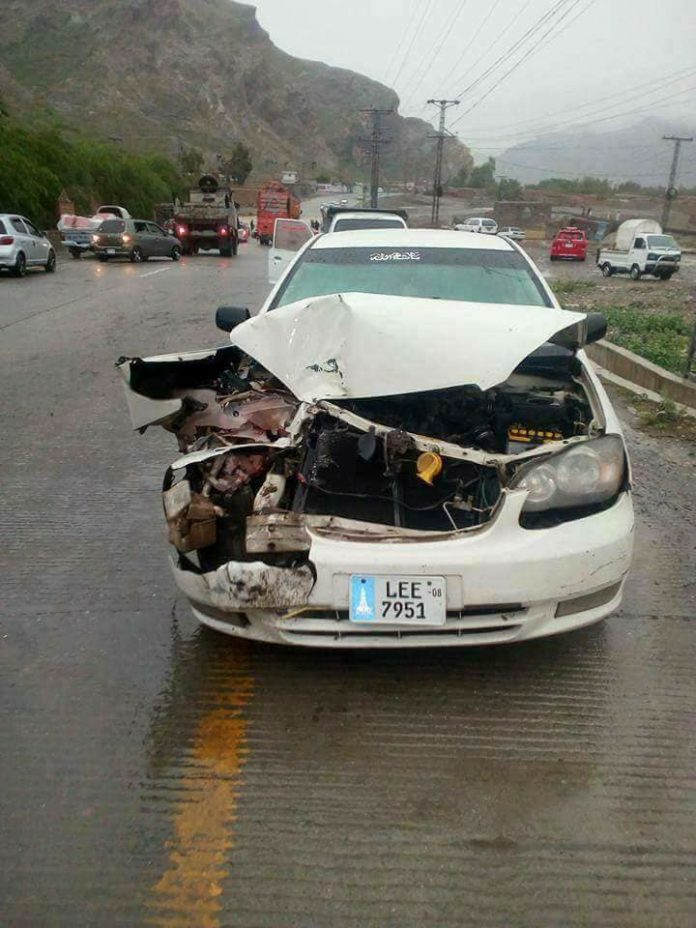 Shamsul-Amin Pirzada
LANDIKOTAL :Two people have died while 12 others seriously wounded when four vehicles collided with each other on Peshawar-Torkham road in Sadukhel area of Landikotal tehsil,sources said on Saturday.
The sources said that a Suzuki alto car ,mini-coach,corolla car and a security forces van collided with each other in Sadukhel area. The incident happened due to heavy rain followed by fast blowing wind.
Two persons were killed while 12 others wounded in the accident,hospital sources said.Two Frontier Corps personnel were also mong the injured persons.
The injured and dead persons were shifted to Agency headquarters Hospital in Landikotal. Hospital sources said six of the injured persons were referred to Peshawar due to their serious health condition.
Those killed were identified as Muhammad Riaz,resident of Mulayan Sheikhmalkhel of Landikotal and Wakil Khan,resident Jamrud,while Muhammad Akbar,Tahir,Arifullah,Ghulam Muhammad,Musa Khan,Tawaf amd his wife and Naseem Khan were among the injured persons.