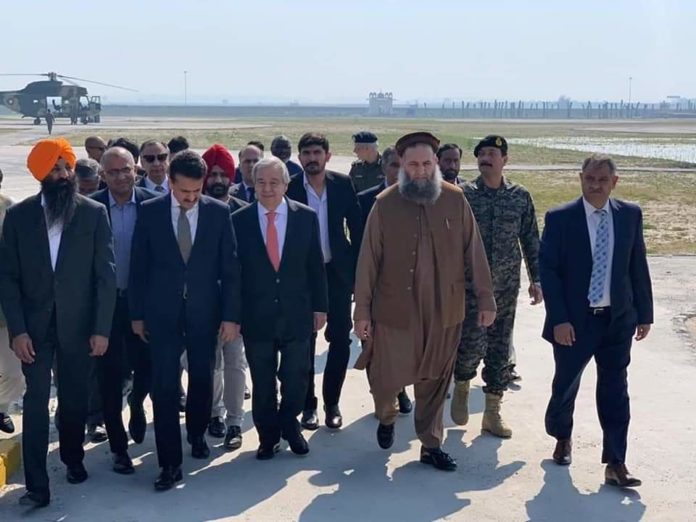 By Ashrafuddin Pirzada
KARTARPUR: The United Nations Secretary Genral Antonio Guterres along with his team visited Kartarpur on Tuesday.
Federal minister for Religious affairs and interfaith harmony doctor Noorul Haq Qadri received him at helipaid in Kartarpur,located near the Indian border in Punjab province in Pakistan.
Federal minister Noorul Haq Qadri took the UN secretary general to different locations of Kartarpur and briefed him on the visitors' smooth entery and exit process from and to India.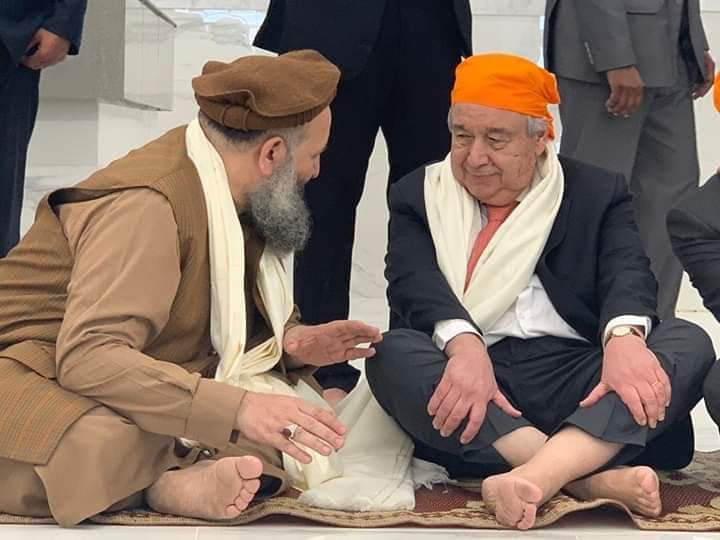 Noorul Haq Qadri told him that Kartarpur was the first ever mega project that had been completed in a record ten months short time.He said that Kartarpur was the symbol of interfaith harmony for the whole world.
UN secretary general Antonio Guteress said that Pakistan has done an outstanding job for religious minorities which could be presented as an example for the rest of the countries.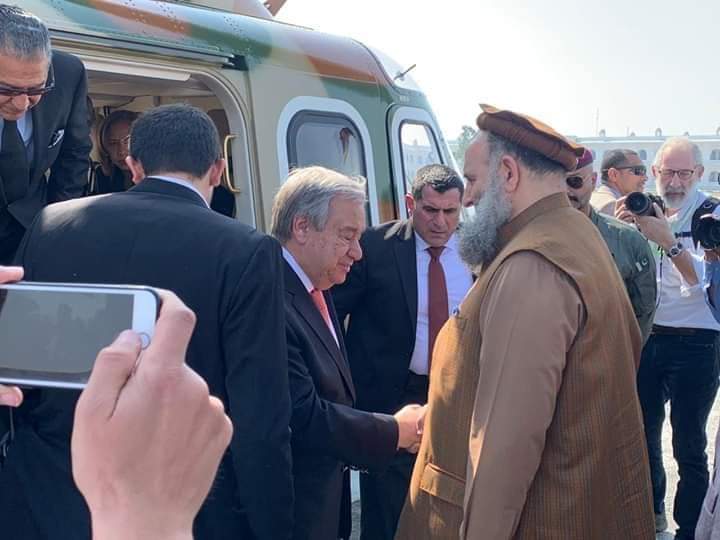 Antonio said he felt like in his own country while Pakistan.
He praised that Pakistan fulfilled his role for peace and harmony between all religions and its followers in Pakistan.