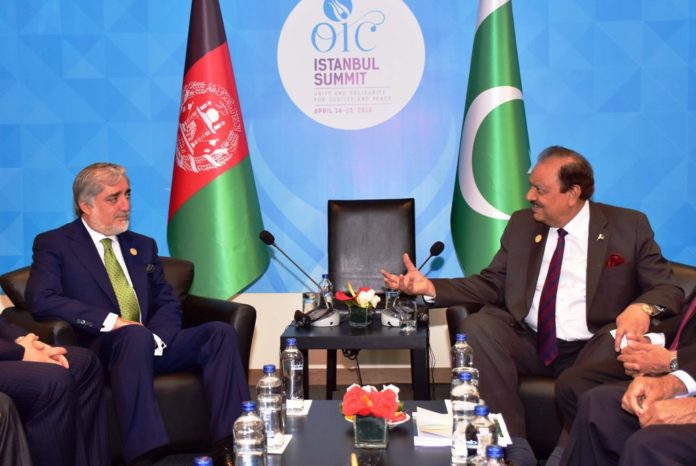 Fata Voice News Agency
DUSHANBE: Pakistan and Afghanistan will be working together to draft a comprehensive strategy for establishing peace in Afghanistan,Afghan peace is necessary for the development and progress of the region.President Mamnoon Hussain
The President said this during a meeting with Chief Executive of Afghanistan Abdullah Abdullah held here on the request of latter.
President Mamnoon said high level contacts between Pakistan and Afghanistan were very important and in this regard Pakistan would fully cooperate with Afghanistan.
The President on this occasion also extended invitation to the Afghan CEO, which he accepted.