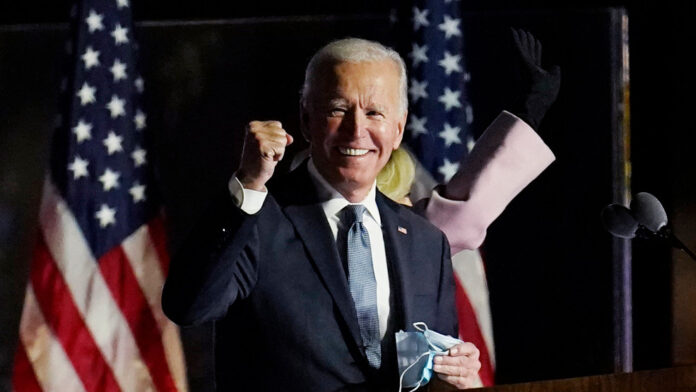 WEB DESK
TORONTO: The Associated Press declares that Joe Biden has won the presidency of the United States in a record turnout election.
According to the projections by the Associated Press, America has chosen Democrat Joe Biden as its 46th president, Joe Biden has crossed the 270-seat requirement to qualify for the coveted White House position.
President Trump is the first incumbent president to lose reelection since George H.W. Bush in 1992, while Kamala Harris makes history as the first Black woman and first person of South Asian descent elected as vice president of the U.S.
Joe Biden in a tweet said he was honoured that the people of the United States of America have chosen him to lead the country. "The work ahead of us will be hard, but I promise you this: I will be a President for all Americans – whether you voted for me or not."