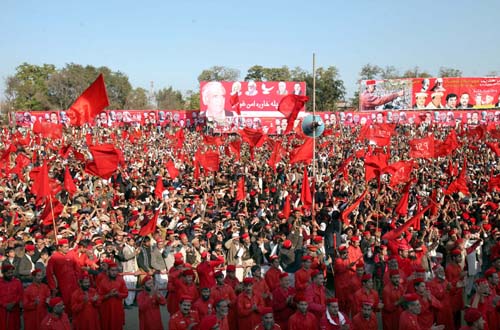 FATA Voice News Agency
Bajour Agency: A senior leader of Awam National Party(ANP) in Bajour Agency has asked the government to table FATA reforms bill at Pakistani senate for approval to extend Suprmen court of Pakistan and Peshawar high court jurisdiction to FATA regions.
Zahoor Ahmad Otman Khel, the senior leader of ANP while talking mediamen criticized the government of PML-N for their delaying tactics to implement FATA reforms bill in tribal regions.
He demanded the government to soon bring the FATA reforms bill in Senate session to pass it for implementation in FATA.
He said it was the time to bring FATA in the mainstream politics of the country to give equal rights to FATA's people like the other citizens of Pakistan.