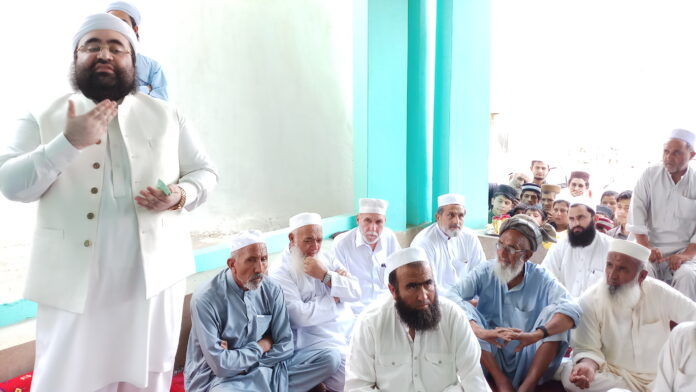 Ashrafuddin Pirzada
LANDIKOTAL: With the intervention of federal minister doctor Noorul Haq Qadri four families in Pirokhel and Mukhtarkhel villages in Landikotal forgave rivals and changed their enmity into friendship on Tuesday.
In the first case, Haji Abdur Rehman Mukhtarkhel forgave his enemy Akhtar Sher whoes son incidently killed his grand son few months ago. They embraced with eachother and forgave the death for the sake of Allah.
While in the second case, Mulana Jameel forgave his opponent Taj Muhammad Pirokhel and embraced him.They had scuffled and stabbed a person with knives two month ago.
Federal minister doctor Noorul Haq Qadri nephew Adnan Qadri was chief guest who witnessed the affidavites signed by the concerned families members .
Residents and the concerned families thanked Noorul Haq Qadri and former senator Hafiz Abdul Malik and his family for their sincerity that changed enmities into friendship.