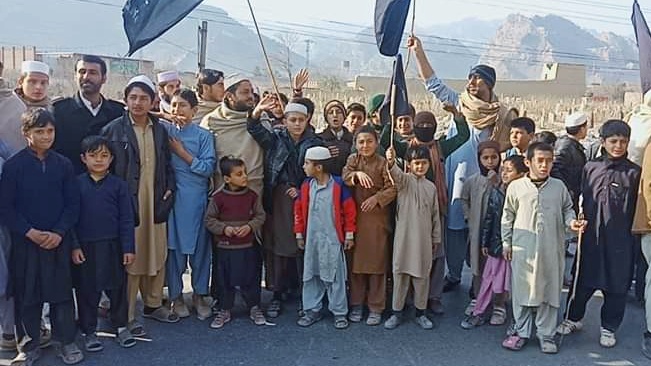 Shamsul-Amin Pirzada
LANDIKOTAL: To record their protest against prolonged outage, children staged protest demonstration and blocked Pak-Afghan highway in Sheikhwal area of Landikotal for traffic on Saturday.
A score of angry children holding black flags gathered at Sheikhwal area and blocked Pak-Afghan road for traffic.
They chanted slogans against Tribal Electric Supply Company(TESCO) over unscheduled power cuts to Sheikhwal area of Landikotal tehsil. They demanded to reduce the time period of power cuts to their area.
Line officer, Swalzar Khan Afridi reached the spot and clear the road for traffic after assuring the protesters to convey their message to the concerned authorities.
It is pertinent to mention here that despite several strikes against TESCO, Landikotal residents have been suffering severe shutdown as the area parliamentarians not taking notice of the masses' issue.