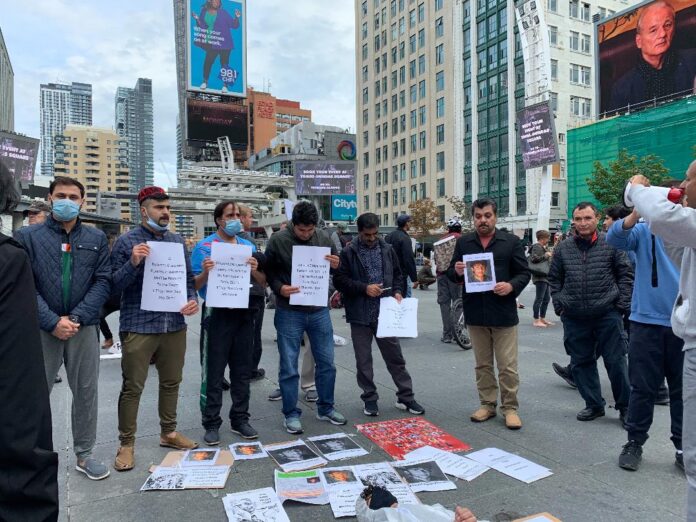 WEB DESK
TORONTO: Pashtoon Tahafuz Movement(PTM) Canada and Baloch political and human rights activists jointly organized a protest demonstration against the forced missing of Baloch student leader, Shabbir Baloch in Toronto.
The protest was led by PTM Canada leader professor Siraj who was participated by a large number of Pashtoons and Baloch nationalists.
The protesters alleged that Pakistani authorities have arrested Shabir Baloch and his friends.
The protesters were holding placards and banners inscribed with slogans against the Pakistani security forces.
Speaking on the occasion, PTM leaders including Bukhari, prof Siraj, Intikhab Alam, Karan, Muhammad Mubeen, Sabar Sabiri, Falak Naz, Baloch leader Salahuddin Baloch, and others said that their near and dear ones were picked up and still missing. They said Pakistan should release Pshtoons and Baloch languishing in jails. They demanded of the Pakistani authorities to provide foolproof security to PTM leaders.
The protesters accused of arresting PTM and Baloch residents were to silencing their voices for their rights.
Pakistani authorities in their statements have accused PTM is being funded and working for RAW and Afghanistan.PTM leaders on various occasions rejected these allegations and said that if Pakistani officials have any proof of funds taken from India or Afghanistan should be made public so that they could respond to it.