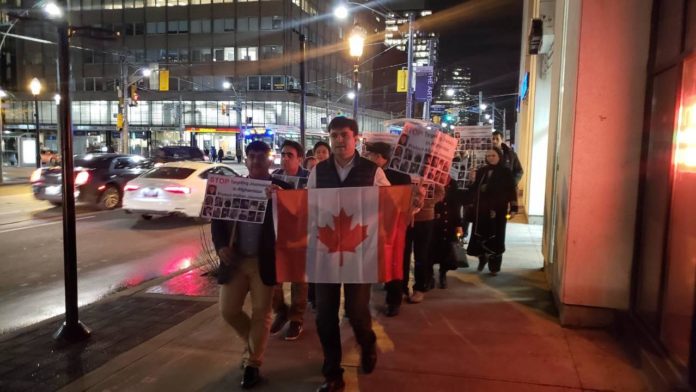 Fazal Amin Shinwari
TORONTO: A candlelight vigil was held to commemorate the recent assassinations and killings of Afghan journalists, who were killed in two suicide bombings in capital Kabul and firing in Kandahar on Monday.
The Afghan Canadian journalists and Afghan community members from all walks of life organized the candlelight vigil to show solidarity with the Afghan journalists, who are under attack by the enemy of freedom of expression.
Chief Executive of Afghan Network For Social Services(, ANSS) Zarawar Mufaker, Chief Editor of The Fata Voice News Agency(FVNA) Fazal Amin Shinwari, Senior journalist Assad Sharifi, Amanullah Atal and Professor Siraj khan was among the dozens of Afghan Canadian journalists and Afghan community members, who joined to attend the event.
The Candlelight Vigil march started at Yonge and College and culminated at the same point after passing through various areas of Downtown Toronto.