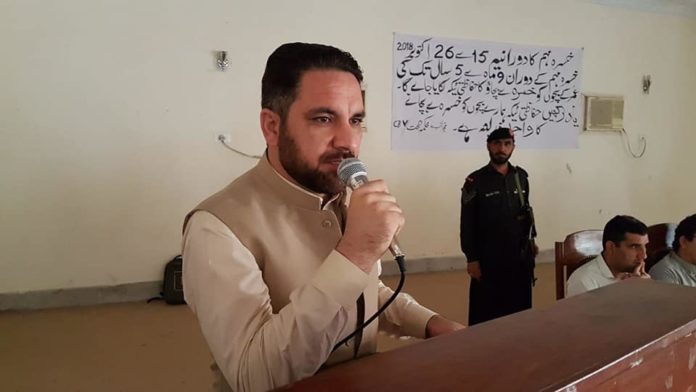 Shamsul- Amin Pirzada
LANDIKOTAL: To aware masses about measles, World Health Organization (WHO) in collaboration with United Nation International Children's Emergency Fund (UNICEF) on Thursday arranged a day-long seminar in Landikotal Jirga Hall.
Besides WHO and UNICEF officials including acting UNICEF Khyber Pakhtunkhwa team leader Qayum Khan, Raheel Khan, polio eradicating officer dr Misal Khan Afridi, health communication support officer Haider Zaman, local elders, students and member of civil society attended the seminar.
Assistant commissioner of Landikotal, Mohammad Imran was the guest of honor at the event.
Speakers highlighted the importance of Measles vaccination that everyone should take Measles vaccination once a life.
Dr. Misal Khan Afridi said that Measles was a deadly decease that took dozens of lives every year.

He said children from nine months to five years would be administered with anti-measles vaccination that would protect them from Measles.
He said the campaign starting from October 15 would be continued for 12 days.
He said they have target provide Measles vaccination to around five thousands children. He added that along with the Measles they will also give polio drops to the children under the of five years.
Assistant commissioner of Landikotal Mohammad Imran said that they would provide escorts to health staff during the campaign.
He urged the residents, media persons and local elders to cooperate with the health staff during the anti-Measles campaign so that life of thousands of children could be prevented from such fatal decease.
At the end of the seminar assistant commissioner, Imran Khan give formally inaugurated the 12 days anti-Measles campaign.