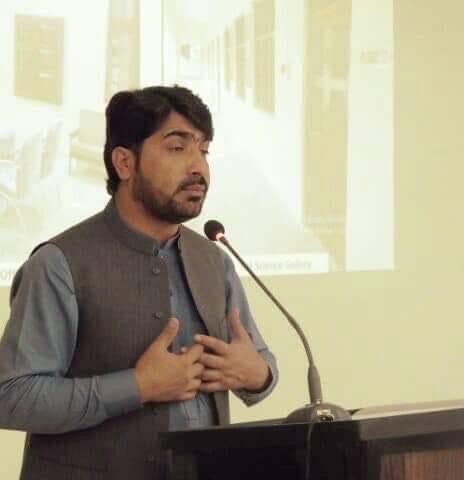 MIR ALI: Leader of The Pashtun Tahafuz movent (PTM)and Member (MPA) of Khyber Pakhtunkhwa Assembly Mir Kalam Wazir survived an assassination attempt in district North Waziristan on Sunday.
According to the source, the attack on MPA from PK-112 constituency of North Waziristan, took place in Mir Ali Bazar in which he survived but his vehicle was damaged.
MPA Kalam khan wazir was safely taken to Bannu along with police protection.
There was no immediate claim of responsibility for the attack.
Police have launched a search operation to nab the culprits involved in the attack.
Kalam Khan Wazir an active member of The Pashtun Tahaffuz Movement (PTM).
Wazir contested 2019 of Khyber Pakhtunkhwa provincial election on 20 July 2019 from constituency PK-112 (North Waziristan-2) on the ticket of The Pashtun Tahafuz movent (PTM) He won the election.