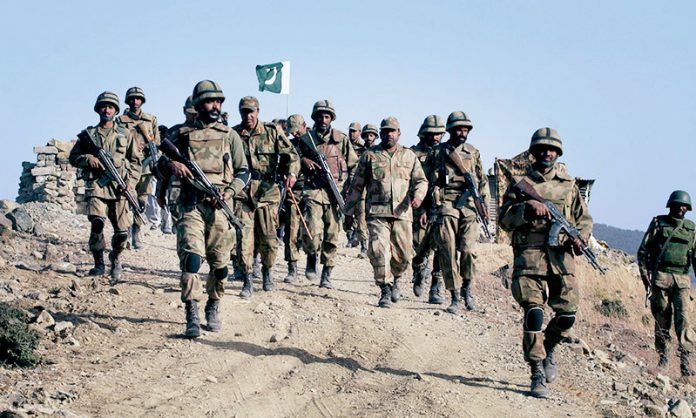 Zaheer Khan
MIRANSHAH: At least 9 militants and 7 soldiers were killed on Saturday in a shootout between the army and militants in Datakhel tehsil of North Waziristan district today, official sources said.
According to the statement of Inter-Services Public Relations (ISPR), security forces launched an IBO [intelligence-based operation] in the Gharlamai and Spera Kunar Algad of North Waziristan on Saturday.
An exchange of fire took place during the operation during which 9 terrorists, were gunned down and 7 army personnel were martyred in the operation.
Those who embraced martyrdom included Capt Junaid, Hav Amir, Hav Atif, Hav Nasir, Hav Abdul Razzaq, Sep Sammi, and Sep Anwar.
The area has been cleared and deceased terrorists were being identified, the statement added.