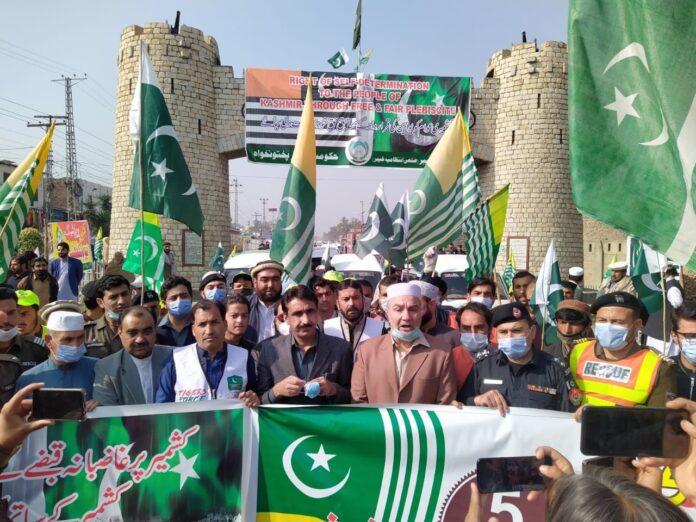 WEB DESK
PESHAWAR: The nation is all set to observe Kashmir Solidarity Day on Faraday (today) renew the pledge of continuing support of the Pakistani nation to the just struggle of Kashmiri people for their inalienable right to self-determination under United Nations resolutions.
Kashmir Solidarity Day will be observed today (Friday) across the country with a renewed commitment to bringing the Kashmir issue to the limelight amid the brutal and unprecedented military siege of Indian Occupied Jammu and Kashmir.
Seminar walks and literary sitting will be arranged to express solidarity with the oppressed people and highlight human rights violations by the Indian security forces.
Public rallies will be taken out across the country to highlight the atrocities being committed by the Indian security forces against armless Kashmiris, who are waging a peaceful struggle for their just right to self-determination.