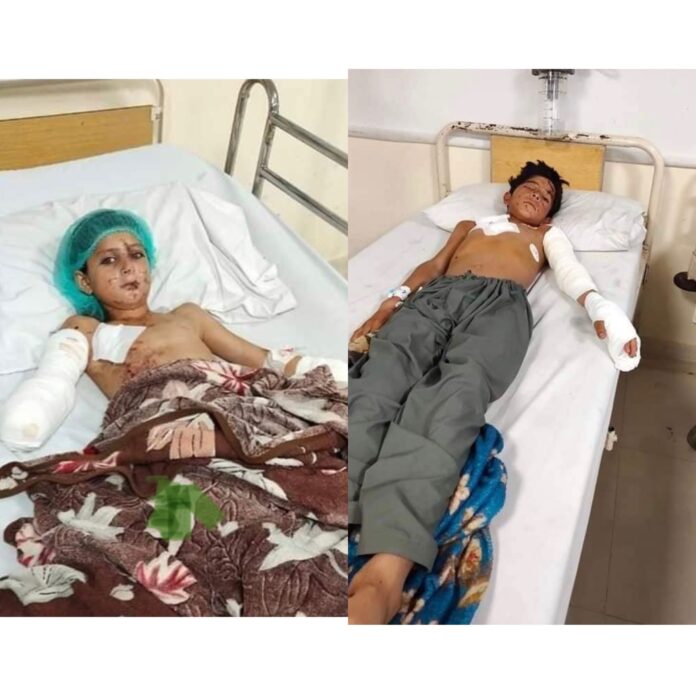 FVNA
WANA: Four Children were injured in a landmine blast in the South Waziristan tribal district of Khyber Pakhtunkhwa province.
According to the source, the blast occurred at a border point between Wana and Tiarza areas in the restive tribal South Waziristan district.
The injured children were identified as Shakila, 8 Raheela, 7 Ziaullah, 12, and Meena, 5.
The injured children were taken to a local hospital for treatment. Raheela lost both hands and Raza lost an eye in the blast, sources added.
The security forces claimed to have cleared landmines from many areas, but the threat still exists and casualties from landmine blasts are reported regularly.