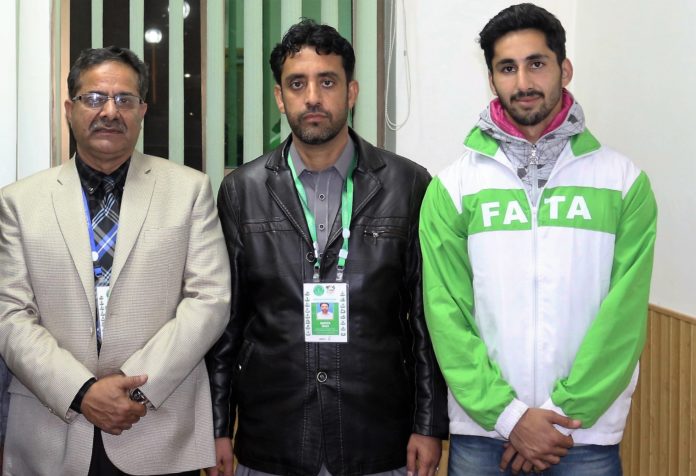 Nasib Shah Shinwari
LANDIKOTAL: The representative and players of the FATA table tennis team called on the officials of PSB(Pakistan sports board) and discussed the issue which raised during the double men competitions between FATA and Punjab region during the 2nd Quaid-e-Azam inter provincial games.
FATA table tennis team official Nasib Shah Shinwari and team captain Muhammad Jabir met the PSB deputy director Syed Habib Shah at his office the other day and discussed the issue.
Applauding the best performance of FATA table tennis players, the deputy director of PSB assured the FATA officials and players that final decision will be taken on justice basis.
The deputy director also invited the FATA table tennis players to participate at the practice camp which will be organized soon.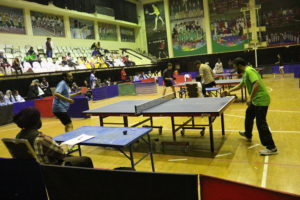 FATA table tennis official and players have praised the official of PSB for encouraging the FATA players to take part at a practice camp.
It is to mention here that during the double men table tennis competition when FATA table tennis team was near to win the match, the Punjab team objected on one of the FATA team players and gave victory to Punjab team.
FATA team captain Muhammad Jabir said media that according to federation rules a team can take a player of other regions when he/she has no written agreement with other department.