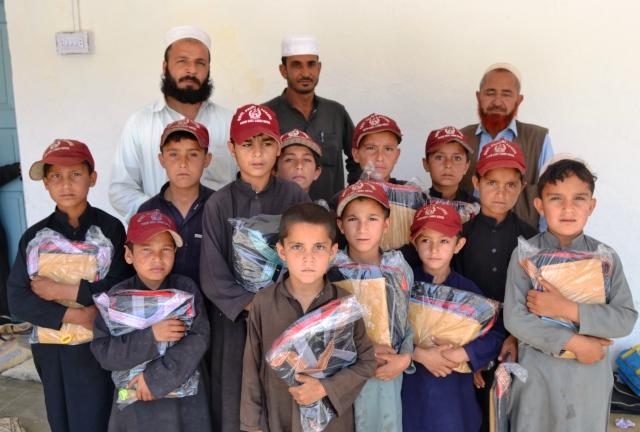 Shamsul-Amin Pirzada
LANDIKOTAL: The biggest dream of a child is to be a part of a loving family. Today there are 8 million children living in institutions around the world. Orphan children and especially orphan students need more care and education to be a part of a happy and successful life ahead.
All this was said by the Managing Director(MD) of Rokhan Trust, Saleem Khan Shinwari during an exclusive interview with Fata Voice.
Saleem said that through the support and donations, we hereby apply to receive the basic education support to help the orphans and vulnerable children in the areas where they need school support and decent transport to cut the costs of transport to schools.
Since 2013, Rokhan Trust has been working for poor students and has taken a stand for orphaned children, he expressed.
Shinwari stated that around 1000 orphans were studying in different private and state-run schools in Landikotal tehsil. Their organization supports poor and orphan children with basic education materials including books, school uniforms, bags, school shoes, and reading books.
They hardly managed to provide basic educational materials to 540 orphan students during 2018 in Landikotal.
"Ask a child and it will tell you that its biggest dream is to be part of a loving family and its prime desire to be a successful person in the present era," Saleem maintained.
He appealed to the philanthropists to come forward and support one of the orphans living in your neighbourhood to get an education like the other children of the area.