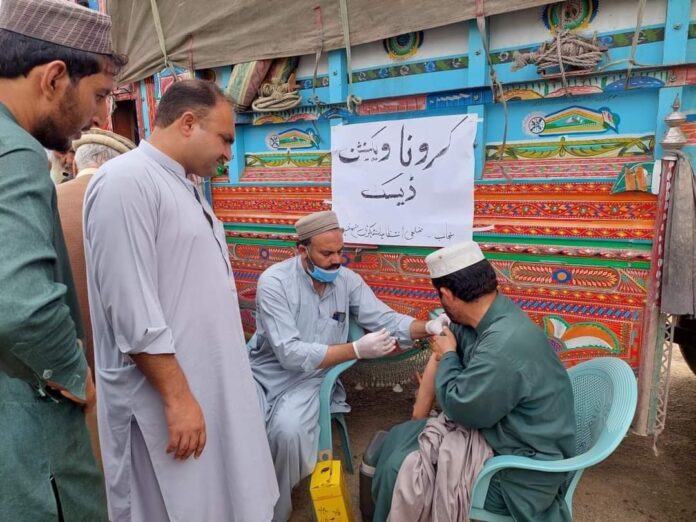 Ashrafuddin Pirzada
DISTRICT KHYBER: District Khyber administration and collectively health department have established various vaccination points at public places to protect life of citizens from the growing corona cases in the in Pakistan.
Khyber administration official Naveed Alam Shalmani told this scribe that they along with the health staff constituted 30 mobile and fixed teams and deployed at various public places in Landikotal.
He said police escorting the health staff deployed in farflung Bazar Zakhakhel and Shalman localities. He said to prevent residents from the slinet killer Covid-19 they encourage citizens to take Corona vaccination at the earliest.
"Deputy Commissioner of Khyber at district level and assistant commissioners at tehsil level monitor the corona vaccination points temporarily established",Naveed said. He said mobile health teams were also running door-to-door campaign to reach to the inmates especially women who mostly missed the corona doses.
Naveed said the Corona vaccination drive would be continue till August 25 nest month. He said so far they collectively vaccinated around 2500 people in Landikotal only. He said school children under 16 of age would also get vaccination when the schools reopen after summer vacations.