By Fazal Amin Shinwari
TORONTO: To mark world refugee day, Canadian Refugees Relief Movement(CRRM) with the collaboration of Afghan Network for Social Services(ANSS) arranged a walk and demo at Nathan Phillips Squire and asked the Canadian government to embrace thousands of refugees who were waiting for the past several years in Canada.
The event, led by ANSS president Zrawar Mufaqir Khan, Mohammad Shafique, and Fazal Amin Shinwari, CRRM president Wahab, Umer Zada, and Professor Siraj was participated by hundreds of refugees from Africa, Pakistan, Afghanistan, and other war and terrorism suffered countries.
The refugees were holding banners and placards with slogans in favor of refugees and their contributions to Canada.
Speaking on the occasion, ANSS president and social worker Mufaqir said that Canadians always welcomed refugees and accepted those in dire need to protect their lives. He said a large number of refugees from around the world mostly from Afghanistan, Pakistan, Latin America, and Africa were waiting for their acceptance.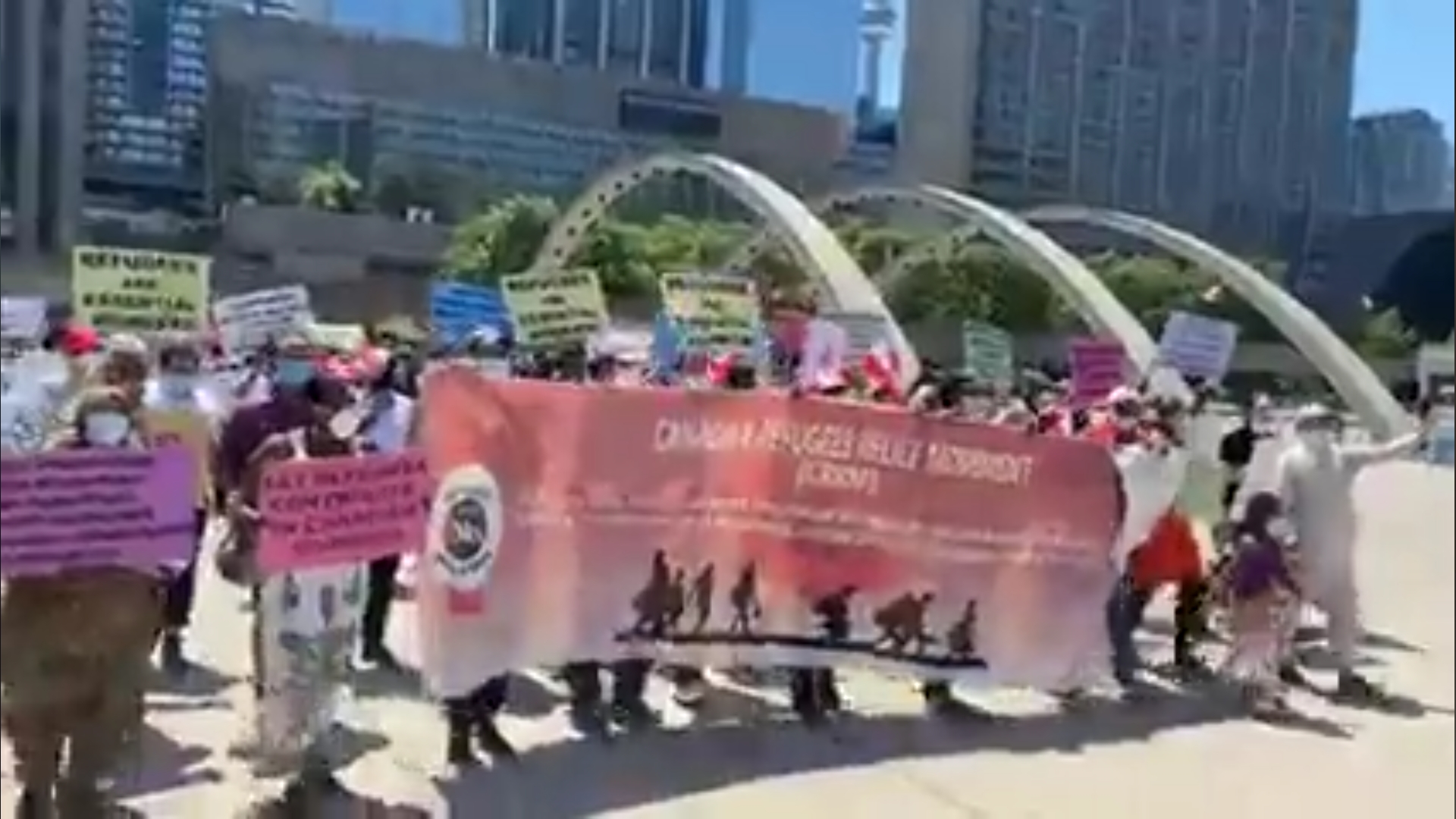 "
CRRM president Wahab said thousands of asylum cases were pending which had to be concluded with their acceptance as they could not go anywhere. He appealed to the beloved and famous Prime Minister Justine to stop the deportation of those who lived in Canada for several years and contributed to its economy.
"Canadian have open hearts and always welcome refugees in crises and hope the prime minister will orders immigration to stop the deportation of refugees as they have had no other option to save their lives and Canada was the best place for them to live peacefully", Mohib maintained.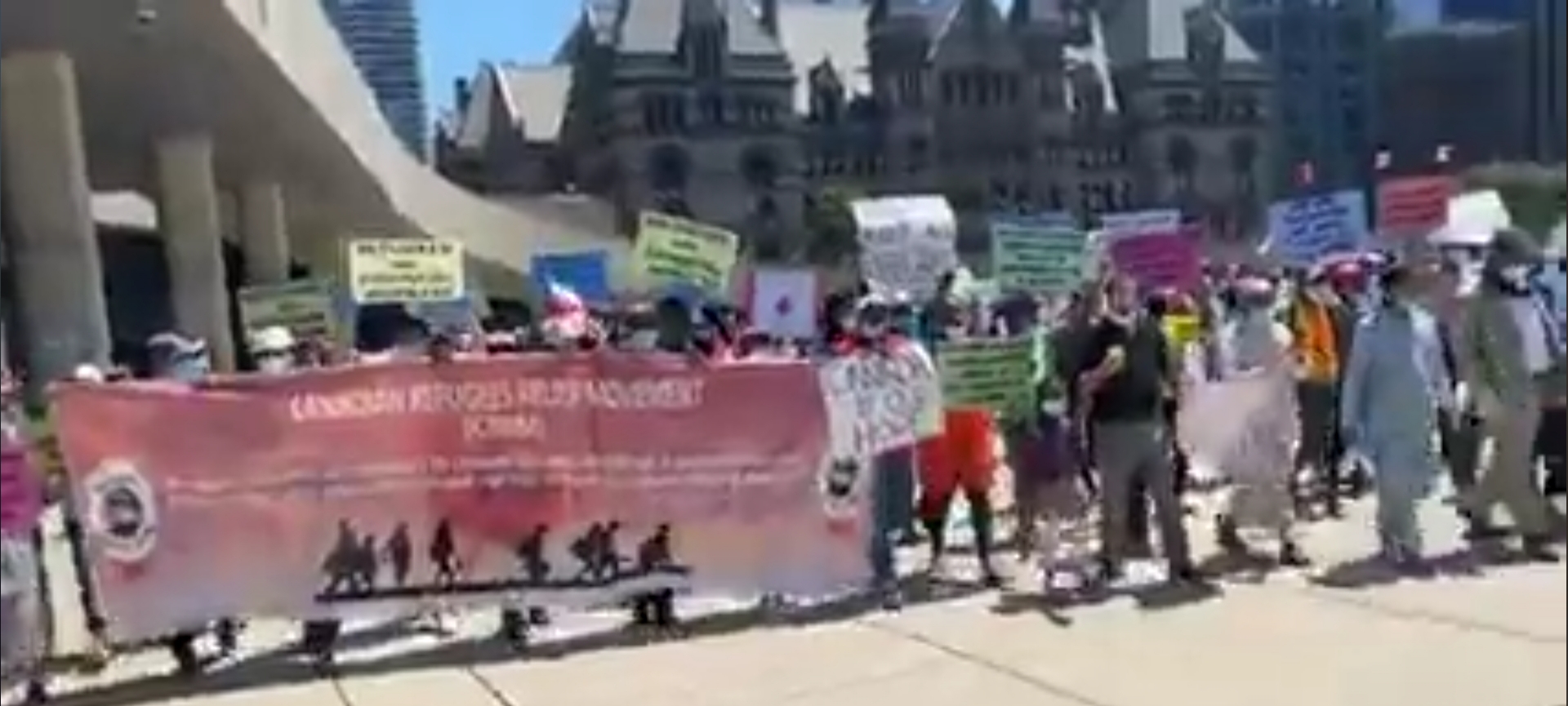 Fazl Amin Shinwari said dozens of refugees from Karachi, Swabi, and other parts of Pakistan also participated in the walk and demo held on world refugee day.
Shinwari said it was the moral and social obligation of the Afghan network for social services and other social and human rights organizations to raise voices for refugees and help those who fled from their native countries to protect their lives. He added that Canada was the best place where everyone is given equal life opportunities beyond race, religion, and color.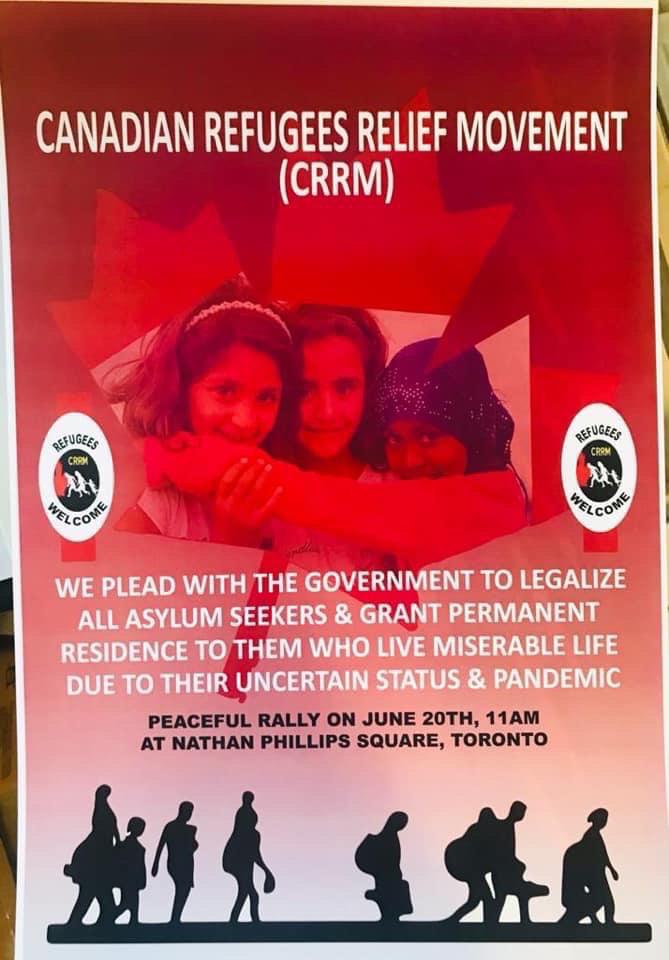 Mohammad Shafique said it would put the lives of hundreds of refugees in danger if deported back into their countries. He said no one willingly fled from their countries but they were facing militancy and suppression which had posed direct life threats to them all.
Umer Zada and Professor Siraj and other speakers also addressed the gathering and appealed to the Canadian government to stop the deportation of those who lived as refugees in Canada for several years and contributed to its economy and adopt them as Canadian citizens.
Later the participants peacefully dispersed with the hope that Prime Minister will address refugees' problems.