By Ashrafuddin Pirzada
PESHAWAR: International Research Council for Religious Affairs(IRCRA)with the collaboration of the Geneva Call(GC)arranged a day-long workshop for journalists on Wednesday.
Twenty-two journalists from Peshawar, Mohmand, and Khyber districts participated in the workshop.
The theme of the workshop was to educate journalists about the International Humanitarians Law(IHL) and taught them that in which specific time it could be implemented with its letter and spirit.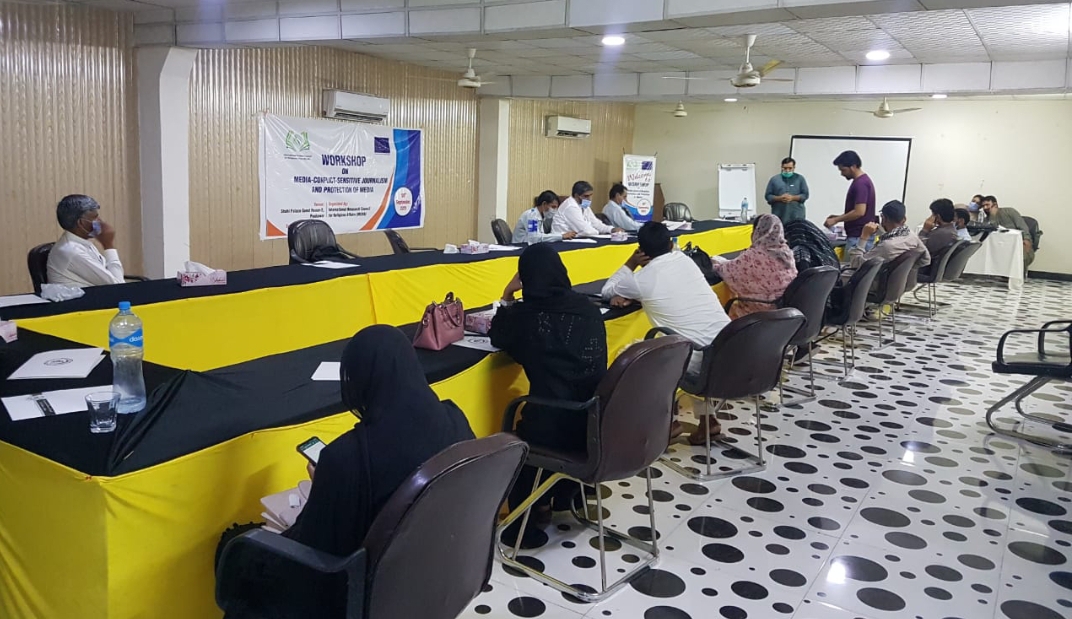 Senior consultant for IRCRA Tehmeed Jan and Geneva Call representative Ahmad Hassan talked about the difference between International Humanitarians Law and human rights.
Shoaib Khan advocate and doctor Mohammad Jan Akhundzada talked about International Humanitarian Law and its principles.
Advocate Shoaib said that when and why the International Humanitarian Law was needed to constitute. They said the IHL rules and principles should be followed during the conflict or war between two nations. He said women, children, and sick people could be treated under humanitarian law and their human rights should be protected. He gave the Abi Nandan case as an example which was released as a peace gesture by Pakistan. He also quoted Kolboshan Yadive's case which he said that his case did actually not come under IHL because he is not the Prisoner of War(PoW).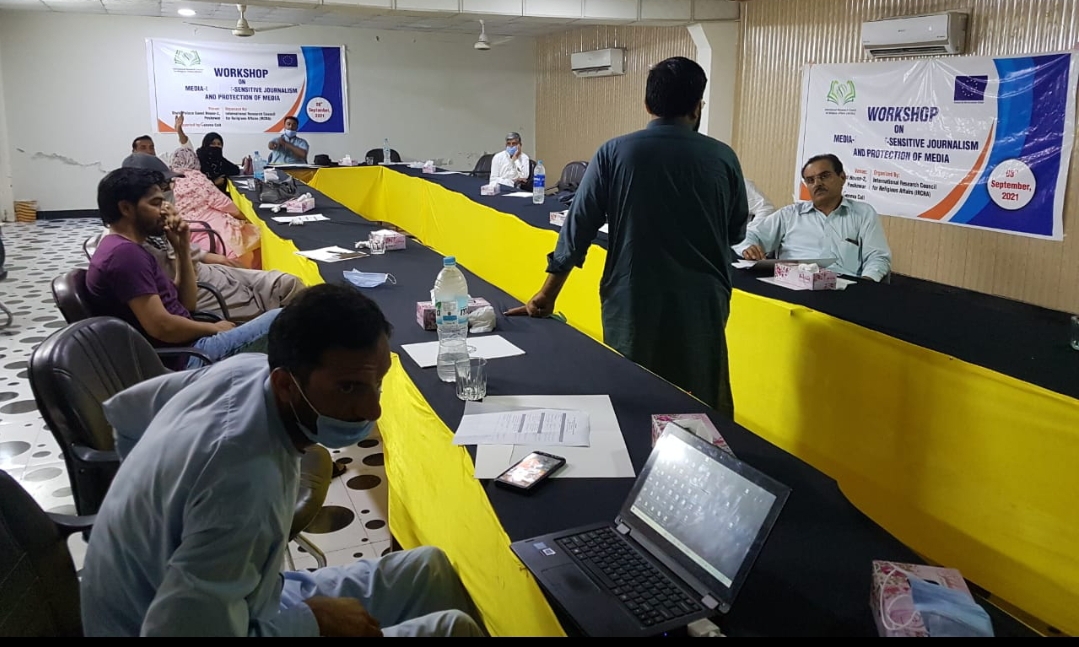 Dr, Muhammad Jan Akhundzada, who was an Islamic scholar and author of several books, said that not only IHL but Islamic laws also protected the rights of prisoners of War.
Akhnzada said Islam also talks about Jehad and its two conditions when Muslims should wage Jehad. He said International Humanitarians Law and Human rights were the two different laws that could be implemented on two different occasions.
He said Human rights law come into force when human rights were being violated without any war or conflict. Adding, but International Humanitarian Law made to protect basic rights of human beings during war and conflict.
Akhundzada said it was totally wrong that everything is fair in war. He said each government should abide by the International Humanitarian Law when they confront any other counterpart. He said the holy prophet(PBUH) also defined the rules of Jehad(war) and told his followers that how to treat when capturing opponents alive.