By Ashrafuddin Pirzada
LANDIKOTAL(Pakistan):Two ill-fated Pakistani,who were on the way to Europe,have drowned in a water channel in Serbia, embassy sources confirmed on Wednesday.
One Gohar Ali Shinwari,29,and Shah Niaz,residents of Shinwari Landikotal were on the way to Europe to find livelihood for their poor families back home.
They had reached Serbia a month ago from Turkey while walking on foot for twenty-one day. Unconfirmed information reached here suggested that Shah Niaz had slipped into a water channel when they were trying to cross it. It also learnt that Shah Niaz was swimming in a water channel when he lost control and went down. As Gohar Ali saw his friend going down into the water he jumped into the cold water channel and both drowned in the water.However, none of the events yet could not verified from credible sources.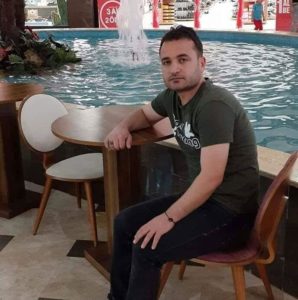 After long hectic efforts from the local authorities the bodies were recovered in handed them to the Pakistani embassy in Serbia.
Yadullah Shinwari,father of Gohar Ali Shinwari, said he several times denied his son that not being smuggled which he predicted the same fate he faced. He said after repeatedly insisted by Gohar Ali he allowed to go to Europe via Iran and Turkey.
Yadullah said he is a poor man and had sold his cattles and other valuables and paid a handsome amount to the human smugglers so far. He said nothing he left behind and also lost his son. He appeal from the government to help him. He also requested other people not to send their near and dear ones to Europe through dangerious land routes where they had to walk in jungles and cross rivers.
Meanwhile,the families, whose loved ones have died in Serbia, have appealed to the government to help them bring the bodies back home.
Family members said that Gohar Ali Shinwari, 29, and his friend Shah Niaz Shinwari, residents of Landikotal, were on their way to Europe and while trying to cross a water channel in Serbia, they drowned in it.
After hectic efforts the bodies were recovered from water. They said appealed to Federal Minister Dr Noorul Haq Qadri, Senator Taj Muhammad, MPA Shafiq Sher and Prime Minister Imran Khan to help the bereaved families and make arrangements to shift the bodies to Pakistan.
Gohar Ali is survived by two sons and a widow.
———————-