By Ashrafuddin Pirzada
LANDIKOTAL: The Khyber Pakhtunkhwa director of education doctor Hafiz Muhammad Ibrahim urged tribal districts teachers that they were chosen to impart their due role and create an educated and healthy society in the militancy-hit areas of erstwhile Fata.
This was said by the director of education doctor Hafiz Muhammad Ibrahim when a thirty members delegation of the All Teachers Association(ATA) of merged tribal districts met him at his office.
Senior teacher and president of the teachers association Naseer Shah Afridi led the delegation that pinpointed the burning issues and possible solutions to overcome the decades-long constraints that had badly suffered education ratio in erstwhile Fata.
Naseer Shah told the director that teachers' upgradation and appointment of teachers especially at primary schools were the issue need to be addressed as soon as posdible.
All Teachers Association general secretary Asif Khan told the director of education that students and teachers in tribal districts had not been given the facilities to compete with the rest of the children in Pakistan.
Asif told the official that in erstwhile Fata teachers' voice was not heard in the past. He said ex-officials intentionally not processed dozens of teachers' upgradation and promotion cases for a long.
ATA delegation thanked director Khyber Pakhtunkhwa who seriously heard their genuine problems.
Speaking on the occasion, Hafiz Ibrahim said that he heard teachers' issues and would try to resolve them one by one. He said teachers in tribal districts were their hands and would respect their genuine demands. He said his team was committed to addressing teachers' problems priority bases.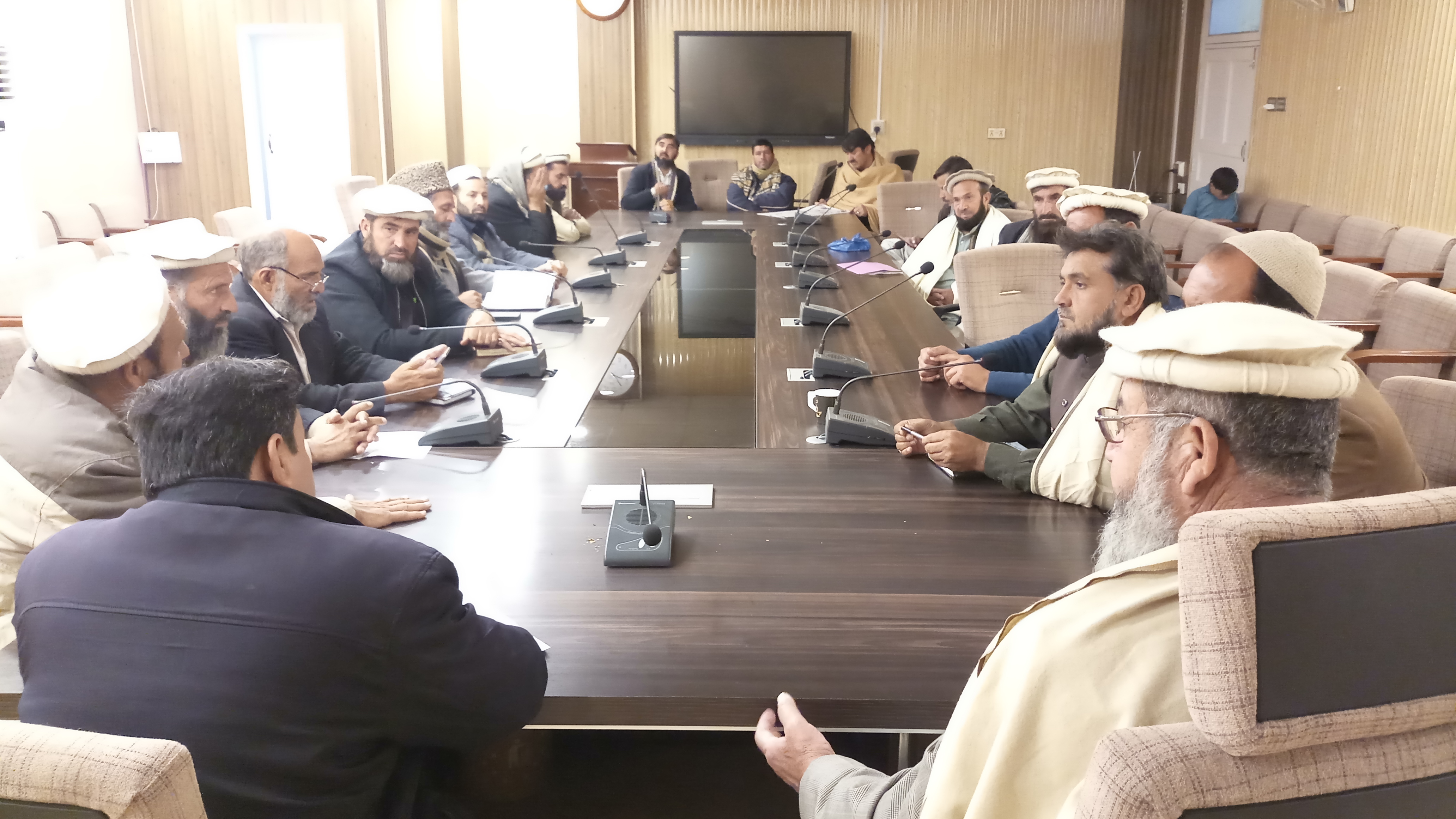 " A child in Waziristan and another in Swat are like my own children and I will treat them as equal", Hafiz Ibrahim pledged. He added that close ties between teachers' associations and education directorate management were a two-way traffic to establish a strong liaison between teachers and officials to spread knowledge and give an educated society to the coming generations.
Hafiz Ibrahim in clear words told the teachers association office bearers that he would not tolerate irregularities and corruption in the education department. He said most of the education officials have been replaced on charges of corruption and misconduct.
The official said they were working on the policy of zero tolerance against corruption and irregularities. He said they have completed homework for tribal districts schools to provide every required facility to students and teachers.
The official urged teachers that they were among the millions of people chosen for the noble cause to disseminate knowledge and polish the future of children.
Hafiz said he feels proud to be a guardian of the teachers' community and would fight for their legal and basic rights.
Newly appointed additional director Khyber Pakhtunkhwa Muhammad Iqbal was also present on the occasion.