By Ashrafuddin Pirzada
TORKHAM BORDER: The daily activities at Torkham border town remained disturbed on Tuesday as Khugakhel tribes and labourers' unions staged their protest demonstrations at two different places near the border with Afghanistan.
In the first location near the Torkham border, hundreds of Khugakhel tribesmen staged a protest demonstration at Shaheed Mor and blocked the road, some two kilometres from Zero Point of the border with Afghanistan. They chanted slogans against the National Logistic Cell and Federal Board of Revenue officials and demanded the release of the land allegedly occupied by NLC. The Khugakgel tribesmen also established a sit-in camp in Torkham border town to record their protest where they have hoisted black flags around the camp.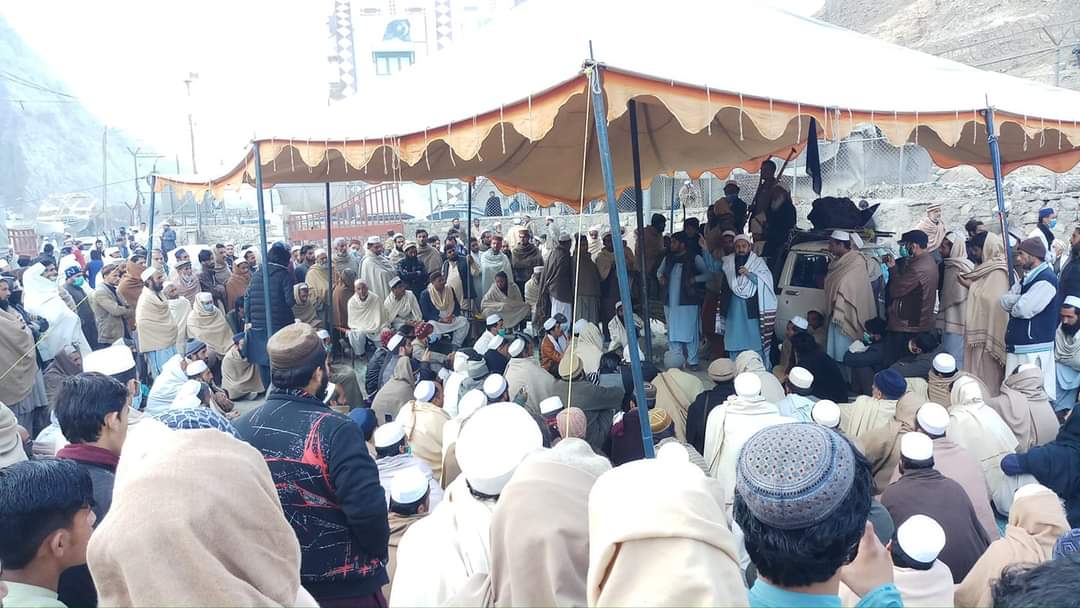 Speaking on the occasion, Khugakgel elder Barakatulah Shinwari said that they at the request of NLC officials gave 300 Kanals of land for some time. He said NLC after six years did not want to leave the occupied land while gradually occupying over their other land in Torkham.
He said they had done an agreement in 2015 with NLC officials but it us several times violated. He said if their genuine demands were not fulfilled and NLC has not vacated their property their sit-in would continue.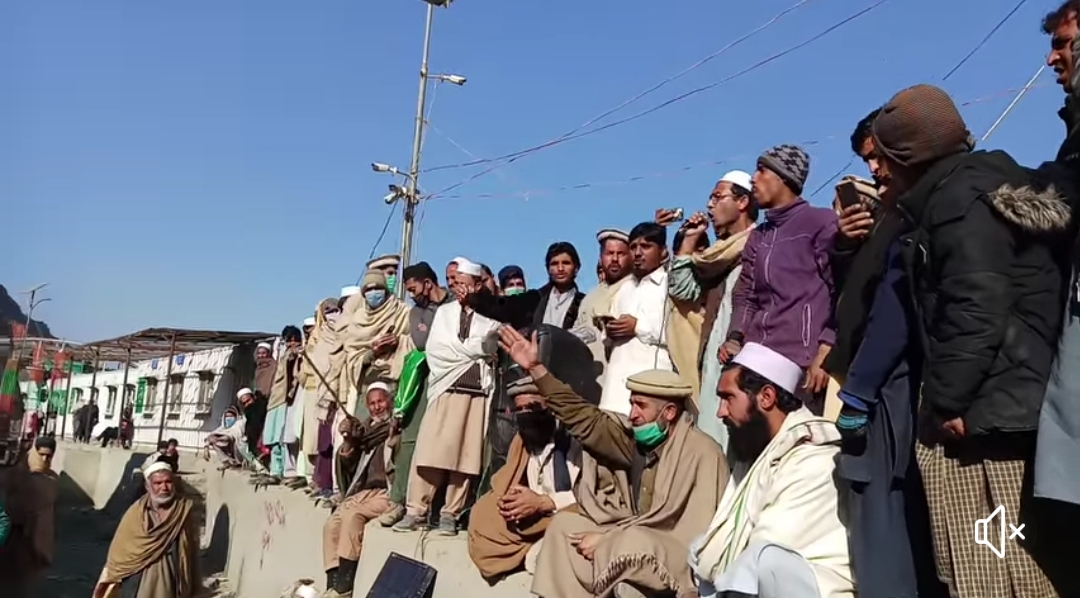 Meanwhile, Torkham labourers unions also staged a protest demonstration in Torkham bazaar against the imposition of corona test conditions and other travel restrictions placed for daily wagers and labourers who several times daily cross the border.
Hundreds of labourers and daily wagers marched in Torkham bazaar and chanted slogans for their due rights. They were demanding of the government to relax the coronavirus test and other strict conditions for labourers who frequently cross the border every day.
He said hundreds of poor labourers abandoned to work as they could not afford to conduct coronavirus test.
The protesting labourers said that like the other border crossings with Afghanistan including Kharlachi in Kurrum district and in Balochistan labourers working at Torkham should be exempted from all conditions required to travel to and from Afghanistan.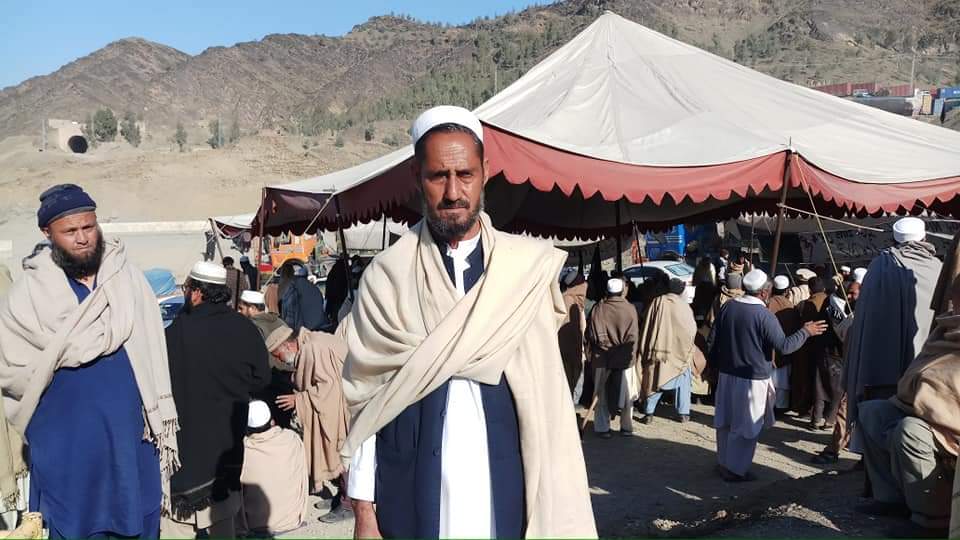 Due to the protests and sit-in camp, the life activities remained disturbed on the day where transport and pedestrians movements were halted at various places near the border for hours.