By Ashrafuddin Pirzada
JAMRUD(Pakistan): The newly posted Divisional Police Officer(DPO)Monday said that they were launching a massive crackdown against narcotics dens in the three tehsils of Khyber district and would put their hands on the big fishes who deal in Ice drugs and other contrabands.
DOP doctor Muhammad Iqbal expressed his strict attitude against Ice drug dealers and smugglers and said that they have adopted zero tolerance against all social evils, especially narcotics dealers and smugglers.
He was talking to media men in the Jamrud press club and said that he and his team were committed to curbing all kinds of social evil to ensure a healthy environment for the indigenous people.
Earlier, DOP Muhammad Iqbal along with inspector Abid Afridi arrived at the Jamrud tehsil compound where he was warmly welcomed by police and Khasadars personnel. Deputy superintendent of police Jahangir and DSP Abdullah Jan Afridi briefed him about the current security situation.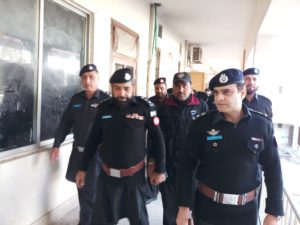 The DPO first inspected Jamrud's lockup and met with the inmates. Jail superintendent Moeenuddin took the official to the different prisoner's barracks and record room in the jail.
The official also visited police offices and checked rooms and office records in the Jamrud police administration compound. He showed concern over the unhygienic condition in the jail and on the spot issued directives to the sub-inspector Aziz to ensure cleanliness in the jail compound. He ordered sub-inspector Aziz to remove the waste and clean the jail.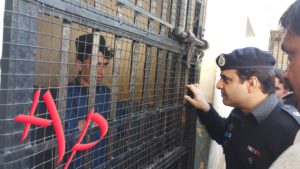 The police officer held a meeting with local elders who informed him about their problems and constraints after the merger of tribal districts. He assured the local elders that they would work with the local community for the betterment of the area.
The official also inspected the Khyber FM radio station located inside the Jamrud administration compound. He inquired about the Radio employee's problems and programs being run from Khyber radio.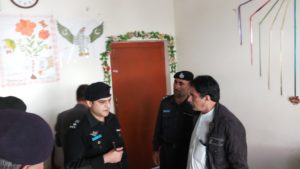 Meanwhile, DPO visited the Jamrud press club and met with local journalists. Press Club president Awal Sher Afridi welcomed the police officer and honored him with a tribal turban. He was briefed about the role and contributions of local journalists against social evils. The police official vowed to cooperate and coordinate with each other to curb all kinds of social evils.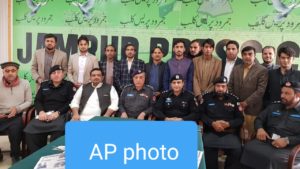 Speaking on the occasion the police officer said that they would soon launch a massive crackdown against Ice drug and heroin dealers in the district. He issued directives to the police officers that strictly deal with those who violate a ban on aerial firing.