By Ashrafuddin Pirzada
LANDIKOTAL(Torkham border): Prime Minister of Pakistan Imran Khan on his twice-postponed visit to the Afghan border said on Wednesday that opening the vital Pak-Afghan Torkham border round-the-clock will not only considerably bolster trade between Kabul and Islamabad but it will also boost regional commerce activities between Pakistan and central Asian countries.
PM Khan arrived at Torkham this morning flanked by foreign minister Shah Mehmood Qureshi, PM special advisor Arbab Shehzad Khan, governor and chief minister of Khyber Pakhtunkhwa Shah Farman and Mehmood Khan respectively, and other members of the parliament.
Torkham border is one of the entry points situated along the 2,500-kilometre international Durand line border that separates Pakistan and Afghanistan and serves as a major transportation and shipping site, through which about 10,000 people cross it every day.
Imran Khan, along with senior Afghan officials formally inaugurated the border post, though the expanded hours took effect earlier this month on a trial basis.
Speaking on the occasion Imran Khan said that it was a great day for him to be here at the Pak-Afghan border to open the border for Afghan citizens around the clock.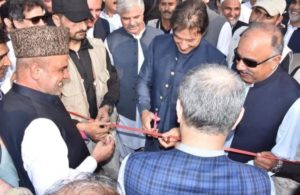 He said this was a historic day that will bring the citizens of both the brother countries closer. He said trade with Afghanistan jumped by 50 percent during the trial period of the 24/7 border opening," Khan told a press conference after inaugurating the Integrated Transit Trade Management System at the border.
The move comes just days after Pakistan summoned an Afghan diplomat to account for militants from Afghanistan firing on Pakistani troops at the border, resulting in four deaths.
PM Khan said the 24/7 opening of the important border crossing would multiply trade and employment opportunities for the entire region.
Afghan-Pakistani trade was worth $1.5 billion in 2016, with Pakistan shipments accounting for 80% of it, according to data compiled by the World Bank, UN, and the World Trade Organization.
Earlier, Faiz Muhammad, President of Peshawar's Sarhad Chamber of Commerce and Industry, had told Fata Voice that bilateral trade between Pakistan and Afghanistan had remained under a billion dollars during the current fiscal year.
"People's lives will be changed and Peshawar will turn into a regional hub of business, and this will generate more employment opportunities," Khan said, referring to the northwestern Pakistani city that is the capital of KP province.
The Prime Minister also said the entire region would transform once peace was restored in Afghanistan and said he hoped business activities would reach as far as Central Asia.
"It would be a huge tragedy if US-Taliban talks could not move forward," he said, adding that he would meet US President Donald Trump on Monday during the UN General Assembly Session in New York and insist the two countries resume the stalled dialogue.
"First, the resumption of peace talks is of paramount importance for Afghanistan and for….Pakistan. We will try our utmost to jump-start the talks," he said.
However, he ruled out any chance of direct talks with neighboring India until New Delhi revoked curfew-like conditions in Kashmir.
"Let me promise you that I will present the Kashmir cause in the General Assembly with full vigor on Monday," he said but added Pakistan did not support any extremist actions in Kashmir.
"If one thinks to go to Kashmir for the purpose of Jihad (Islamic concept of holy war), it will be a great disservice to Kashmiris. Anyone who takes an extreme step will be the enemy of Pakistan as well as Kashmiris," he said.
Tight security steps were taken during PM Khan's visit to the Torkham border. The security personnel was deployed at various localities along the border. Sniffer dogs and Bomb Disposable Units were also seen.
Torkham border and Landikotal bazaars were kept closed during the visit and transport was halted from a day earlier between Landikotal- Torkham road.
Local residents and political party leaders termed Khan's visit as a waste of time and money.
Local media persons and elders were barred to attend the Imran Khan visit and inauguration ceremony at the Torkham border.
Afghan officials and ambassadors also attended the ceremony and welcomed the step taken by Imran Khan and his government.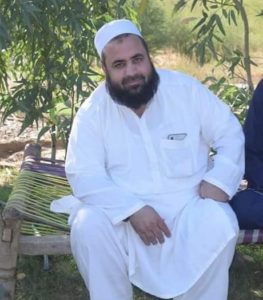 Jamiat Ulema-Islam(F) ex-Fata Vice Ameer Mufti Muhammad Ejaz Shinwari termed the visit as a show-off by Imran Khan. He said the visit would bear no fruits as he did not talk about the problems being faced by local traders and the business community. He said local elders and journalists were not allowed to attend and cover PM visits which were unjust to them. He said they reject such hollow slogans and fake promises with the nation.