Ashrafuddin Pirzada
ISLAMABAD: Federal Minister for religious affairs and interfaith harmony doctor Noorul Haq Qadri on Thursday said they would not let anyone demolish the minorities' worship and spiritual places as Pakistan never compromised on the protection of minorities' rights.
In an exclusive interview with FATAVOICE, federal minister Noorul Haq Qadri making a plot to destroy Hindu temple in Karak was a conspiracy against Pakistan to sabotage peace and harmony among Muslims and minorities in the country.
He said it is against the teachings of Islam to destroy the worship place of any non-Muslims. He said the constitution of Pakistan also stressed upon to protect minorities and their spiritual places.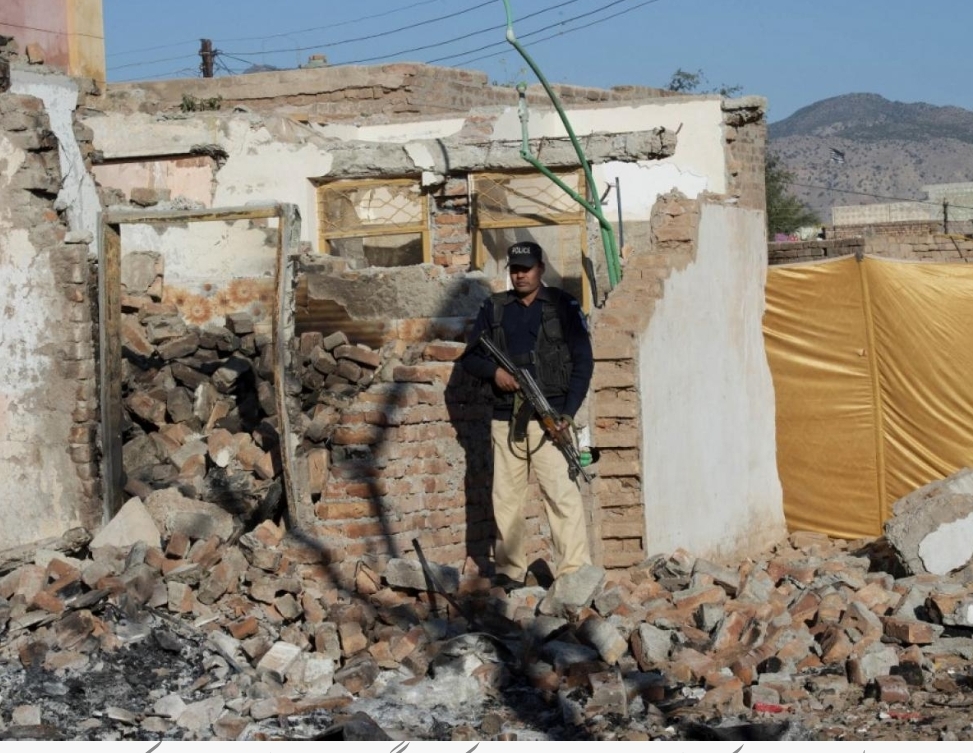 He said some people in Karak were planning to demolish Hindu temples which would not be tolerated. The minister said he directed the commissioner concerned to take serious steps to protect the temple in Karak.
Qadri said it was their constitutional, religious and moral obligation to not only protect minorities' rights but not to create hurdles in the fulfilments of their religious activities.
He said his team was in contact with religious figures in Karak so that they could resolve the matters peacefully.
"A Hindu committee in Karak had purchased a piece of land attached to the existing temple to extend it that sparked anger among Muslims at a local level", said Qadri.
He said it did not happen for the first time in Karak but the land dispute where the temple had been established is decades old.
To a question, he said some people in the Karak did not want the extension of the temple who planned to demolish the centuries-old temple. He said hundreds of locals broke into the temple compound demolished and burnt some portions of the temple that raised fear among the Hindu community in the country. He said those doing such kind of criminal activities would be dealt with strictly.
Qadri said the provincial government has taken notice of the development and in contact with the local religious and political parties' leadership.
"Karak administration has started to crack down and arrested several persons involved in the criminal plot", said the minister. He said they have also asked the Hindu community to remain calm and peaceful.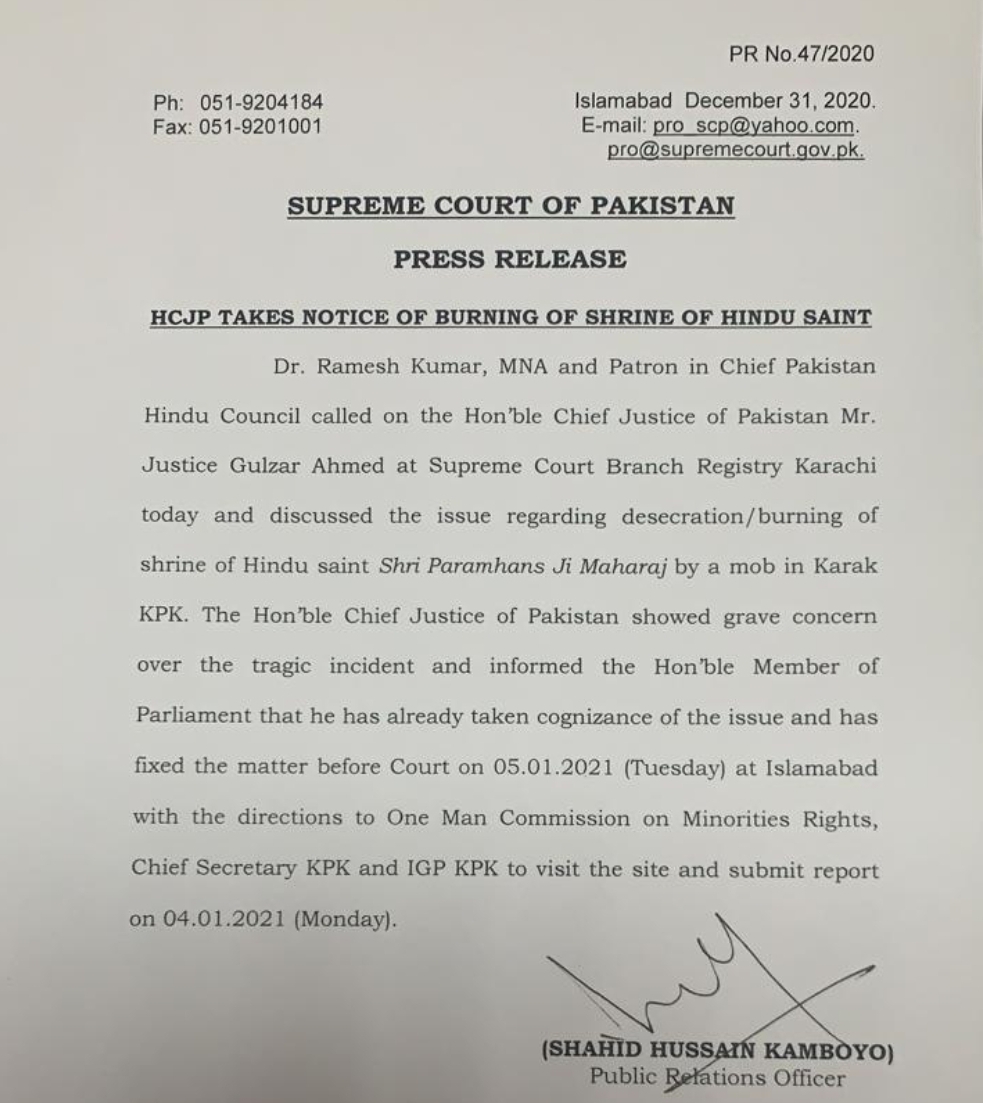 The minister said the local administration was put on high alert and deployed security personnel to avoid any untoward situation. He said they would soon resolve the matter with the help of local political and religious entities.
Meanwhile, Chief Justice took notice of the incident with the sue-Motu and directed the government to submit the report within four days.
Around 31 persons including religious persons have been so far arrested while the case registered against 400 people who burnt and demolished the temple, said to be the graveyard of Hindus.
According to Hindus, the place(temple) was respectable for Hindu communities just like a shrine of any Muslim Sufi where people used to come and offer prayers.