Ashrafuddin Pirzada
LANDIKOTAL: Pak-Afghan highway which was closed for the last 11 days reopened for traffic after the Khyber political alliance and the officials agreed upon five demands raised by the slain Adnan family,sources said on Monday.
However, officials said that they did not accept any of the demands raised by Khyber political alliance.
Sources said that several rounds of talks held betwen the officials and Khyber political alliance in the past eleven days. While Adnan Shinwari family memebers and hundreds of workers and leaders of different political parties had established their sit-in camp on the Pak-Afghan highway at Charwazgay Chowk to record their protest.
The road was closed for traffic for the last almost two weeks that severely suffered movement on the Pak-Afghan highway.
Khyber district police officer Dr Muhammad Iqbal told this sceibe by phone that they did not accept none of the five conditions placed by Khyber political alliance. He added they however assured the family memebers of slain Adnan Shinwari that they would recruit one family member if he fulfill the police recruting critaria.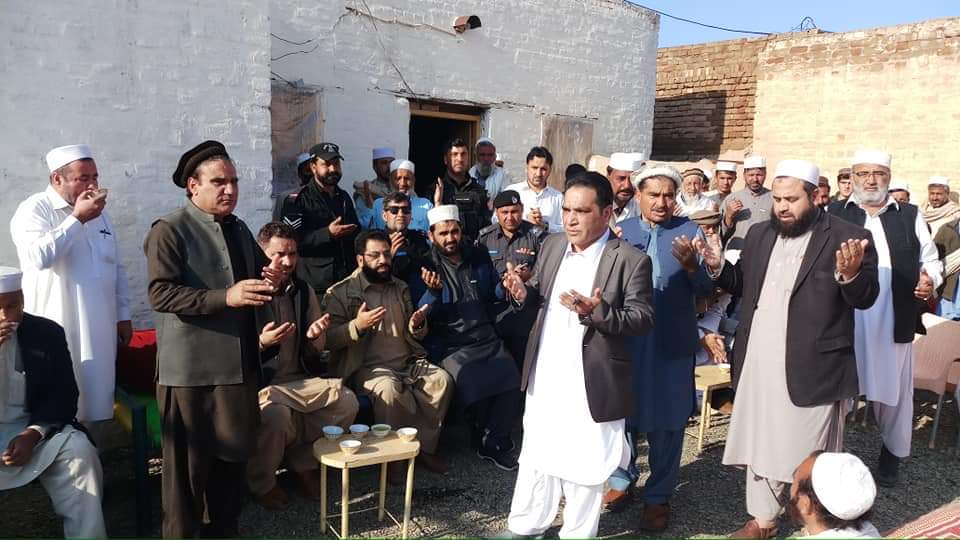 Assistant commisioner Muhammad Imran and Addtional assistant commisioner of Landikotal Shamsul Islam said the Khyber political alliance,local elders including Malik Darya Khan and Shakir Khan Afridi played an important role that made possible to reopen the road and end the sit-in.
Jamat-e-Islami leader Muqtadar Shah Afridi said that the government has accepted their five demands as they ended their sit-in.
As the the sit-in was called off hundreds of trucks and other vehicles started their journeies from and to Afghanistan.