By Ashrafuddin Pirzada
LANDIKOTAL: The Khasadar-converted police from erstwhile Fata staged a protest demonstration against the Khyber Pakhtunkhwa Home Department committee and launched a sit-in camp at Bab-e-Khyber in Jamrud tehsil of district Khyber.
The protesters, led by DSP Jamrud Jahangir Afridi and DSP Landikotal Swalzar Khan marched on the Pak-Afghan highway in Jamrud and chanted slogans against the Task Force Committee. They gathered at Bab-e-Khyber and blocked the road for an hour.
Speaking on the occasion DSP Jahangir Afridi said that they had proof of the Ex-inspector generals Salahuddin Mehsud and doctor Naeem who had converted all erstwhile Fata Khasadars and levies forces into police. He alleged that few bureaucrats made hurdles in the Fata merger. He said the Home Department constituted Task force committee has forcefully retired 91 Khasadars of different ranks in the Khyber district.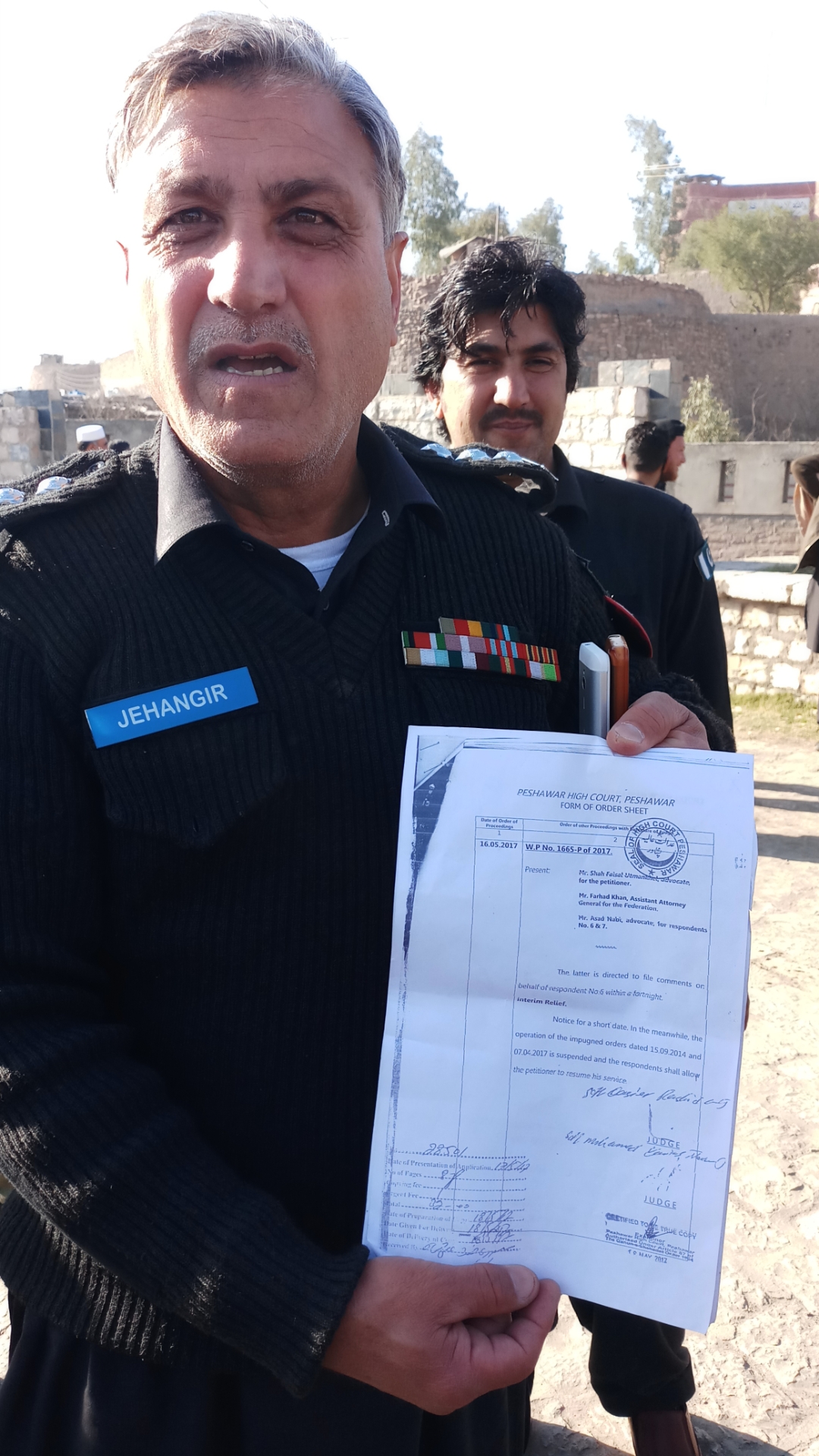 He said on many occasions prime minister Imran Khan and chief minister of Khyber Pakhtunkhwa Mehmood Khan have said that all Khasadars and levies of erstwhile Fata had been converted into police.
"We do not accept Task Force Committee" and its decision as they are now police, not Khasadars and the committee decision can not be applied to them", said DSP Jahangir.
DSP Swalzar Khan Afridi showed the Computerized National Identity Cards(CNIC)of two police assistant inspectors identified as Mir Rahman and Sawab Khan who were notified retired at 33 and 44 years respectively.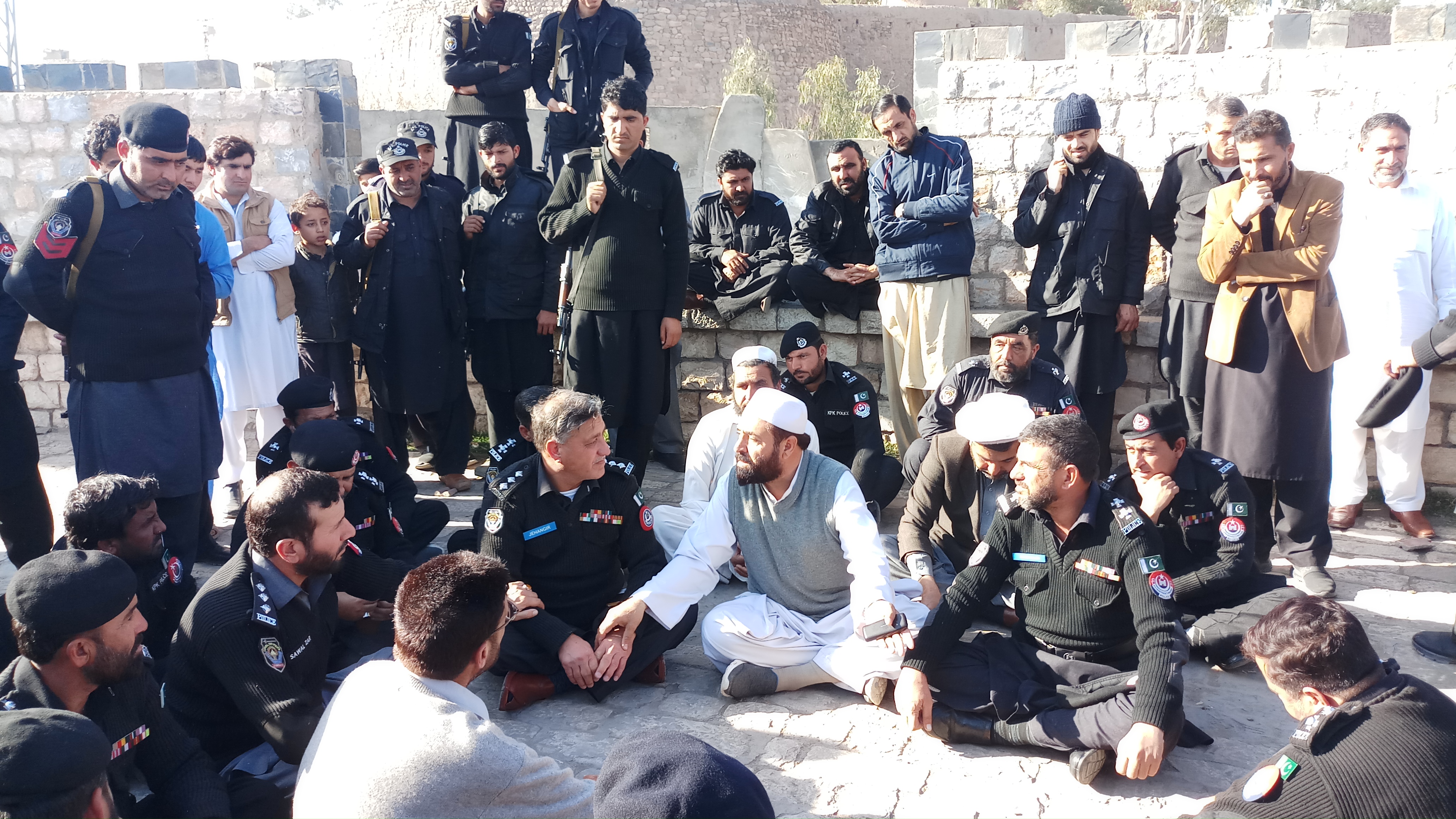 He said they side by side the Pakistan army fought with terrorists in the past years and rendered life sacrifices for the sake of the motherland.
Swalzar Khan Afridi said they favor the merger of tribal districts into Khyber Pakhtunkhwa.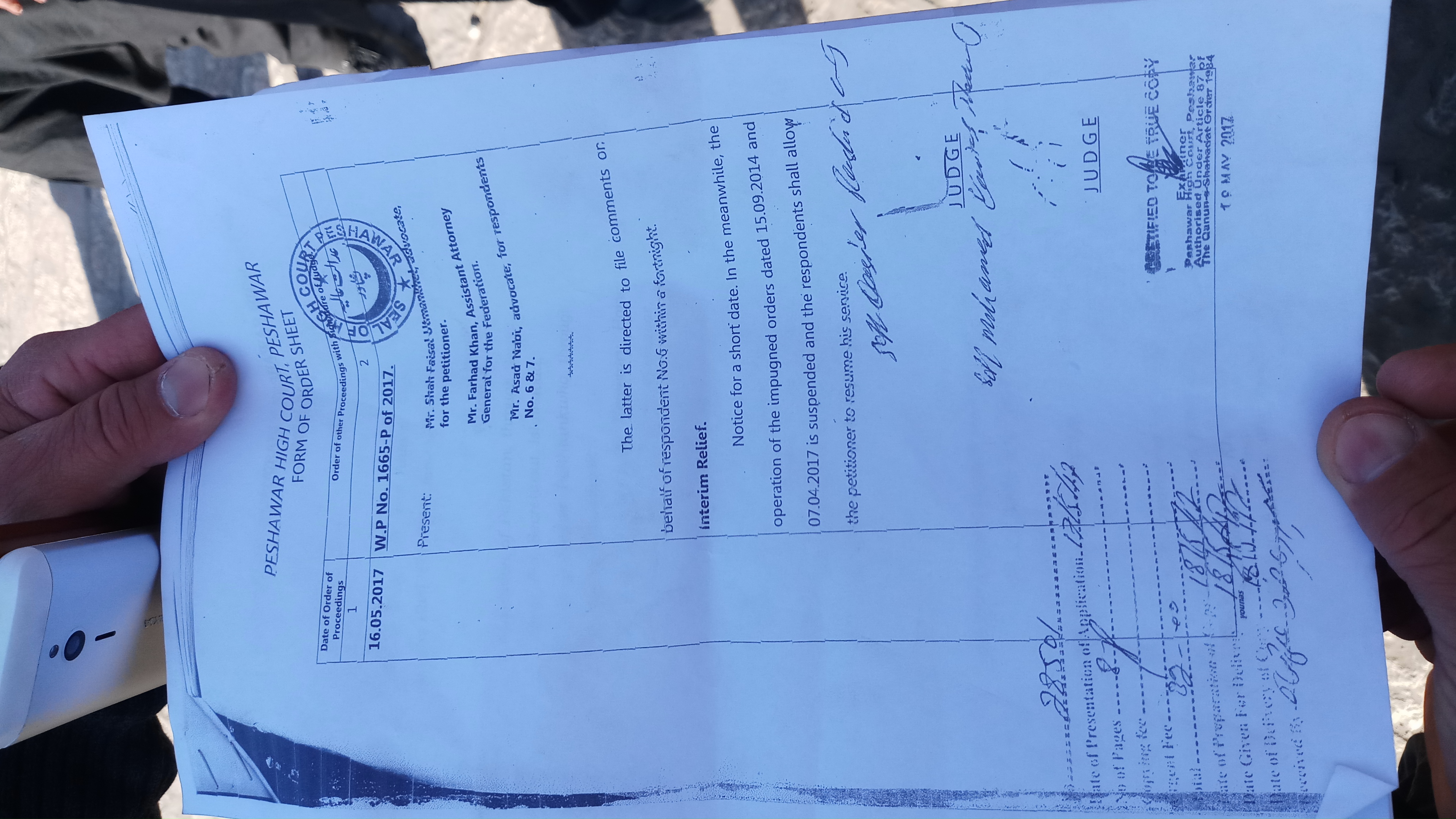 He said last year Khasadars of all merged districts had been inducted into Khyber Pakhtunkhwa police after long and hectic physical verification.
He said the high court Peshawar also issued orders to concerned authorities to adjust Khasadars in KP police.
Protesters said that they were also Pakistanis and under service rules, they could not be forcefully retired. They said if Task Force Committee does not take back its illegal decision of their retirement they would file the case in court.
They set up a sit-in camp at Bab-Khyber and said that their protest sit-in would be continued until their demands not fulfilled.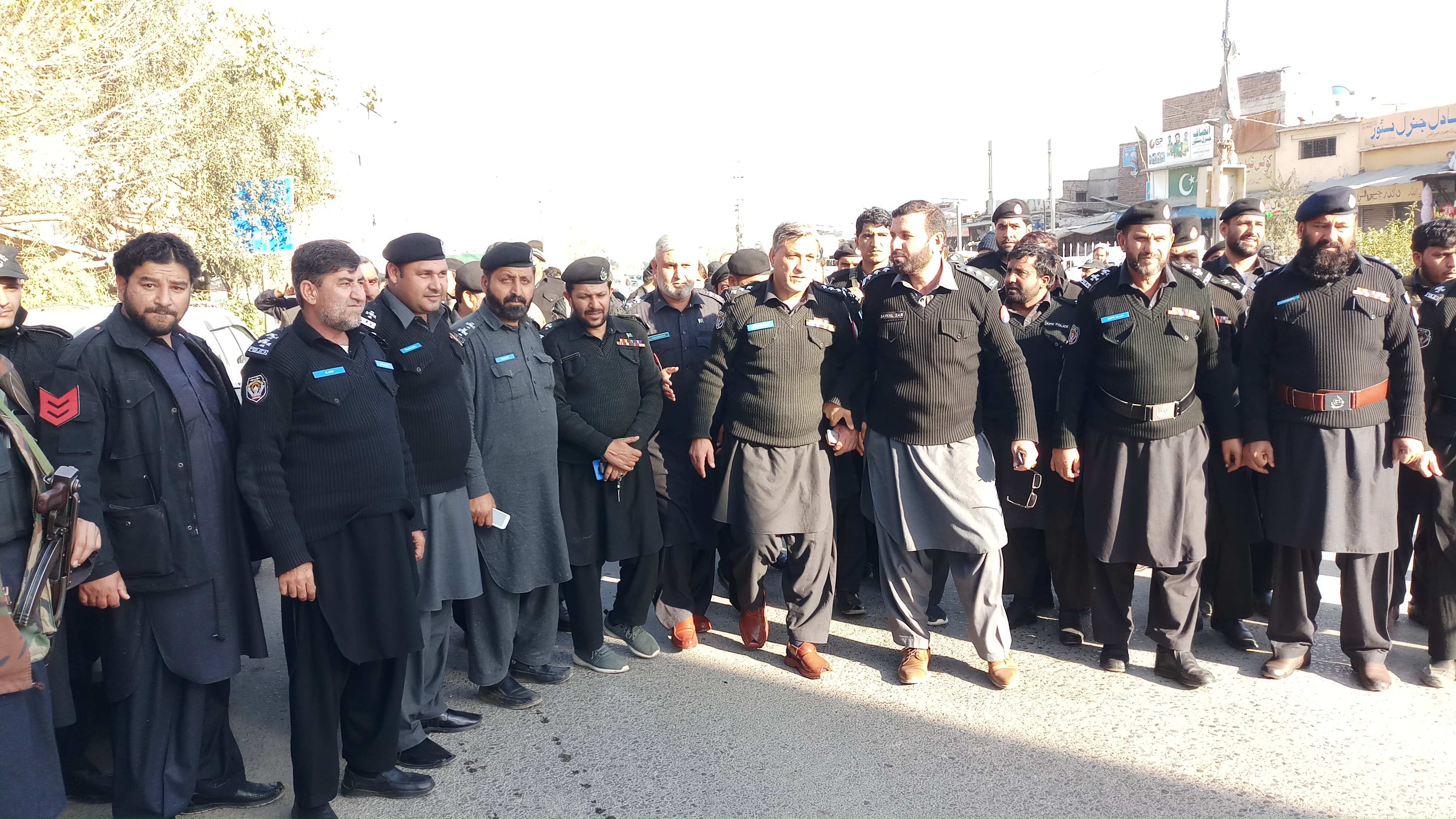 Earlier, Kukikhel elders and youth arranged a protest rally against the illegal raid of Peshawar police in the Wazirdand area of Jamrud tehsil in district Khyber.
Shabab Khan Afridi, Malik Israr Kikikhel, and Malik Salahuddin Kukikhel led the protest rally. They chanted slogans against the Peshawar police raid on a Hujra(male guest house) in Wazirdand. They said local authorities and police were not taken onboard while conducting a raid in the wee hours of Thursday night.
They said before taking action Peshawar police should inform local authorities and elders. The Kukikhel elders said a case against the Fata merger has already been filed in court as they do not accept tribal areas merger in Khyber Pakhtunkhwa.