Nasib Shah Shinwari
LANDIKOTAL: Suffered by the recently strict border management and security arrangements, the Pakistani traders at Pak-Afghan border Torkham have demanded the government to provide facilities and travel relaxation for traders to increase Pak exports to Afghanistan to restore and enhance bilateral trade between Pakistan and Afghanistan.
During an interview with this scribe, the vice president of Khyber chamber of commerce and industries (KCCI), Haji Jabir Shinwari said that before a few years Pak-Afghan bilateral trade was on peak which was unfortunately not like before.
He said that Afghan traders were used to come Pakistan via Torkham border freely for buying Pakistani products and now due to travel restrictions, the Afghan traders don't want to visit Pakistan which have a bad effect on our country' economy.
He said that due to travel restrictions on Afghan traders, they were moving to other neighboring countries for trade agreements.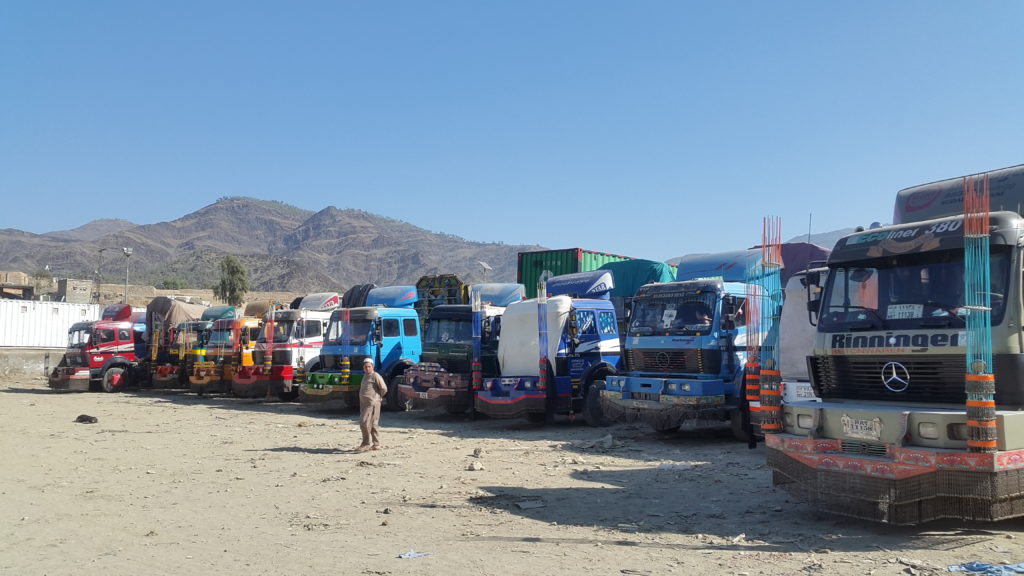 He said that the aim of KCCI office at Torkham was to restore and improve trade with Afghanistan like it was in past years.
"The government should form and announce such policies to attract Afghan traders towards Pakistan again". Shinwari said adding that this step of Pak authorities will not only create a friendly atmosphere between two Muslim countries but it will also put a positive impact on the already fallen economy of both countries.
Haji Zarqeeb Shinwari, the president of all Torkham custom clearance agents union, Haji Zahirullah Shinwari, transporter and import-export trader, Hidayatullah Shinwari, a senior custom clearance agent and Aftab Shinwari, the general secretary of KCCI said that the government has already launched initiatives to increase Pak exports to Afghanistan which was a good step.
They said that due to extra requirements of the government of Paksitan on the import and export goods from and to Afghanistan, the trade between Pak and Afghanistan had suffered. They said the Pak government should review and revise trade policies towards Afghanistan to improve trade between Pak and Afghanistan.
They said and demanded that government of Pakistan should grant relaxation and privileges to the traders of both countries that they could invest more money in each country which would boost the poor economies of both neighboring countries.
Hidayat Ullah Shinwari said that if government provide and ensure more facilities to traders and clearance agents at Torkham, the bilateral trade between Pakistan and Afghanistan would be enhanced.
He said that non availability of electricity and poor internet facilities were the main causes which had also increased the miseries of traders and custom clearance agents at Torkham.
Fast internet and electricity was the main requirements to carry out the online clearance process of import and export goods through Weboc(web based one custom) system. He stated and added that unfortunately these facilities are not available which was also a cause of business decline between Pak and Afghanistan.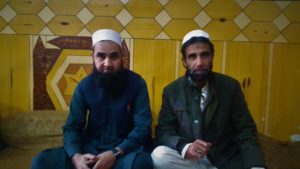 He said that Afghanistan and Afghan traders wish to continue and enhance bilateral business with Paksitan but due to some strict trade policies of our government, the trade between Pakistan and Afghanistan had suffered in recent years.
He demanded that Pakistani government should review its trade policies towards Afghanistan so that the trade between two countries could be improved.
Aftab Shinwari said that due to the recent border management and extra security measurements at Torkham to stop terrorism, the trade between two neighboring countries had also suffered.
He said that the traders were not opposing security arrangements and border management but want facilities and travel compensation for the both countries traders.
He said that traders were already registered with the government of Pakistan and Afghanistan and they should be granted six months to one year visa that they could openly travel via Torkham for business purposes.
The lack of expert staff at Pakistan custom house Torkham was also a main reason which has disappointed the traders and agents here. Aftab said and demanded that custom department officials should increase and deploy more expert employees at Torkham which would enable the agents to clear the import-export goods through weboc system soon.
The traders and custom agents said and criticized that travelers including patients, elderly men and women at Torkham have to wait for hours to cross the border.
They demanded the government and custom house department to increase staff at Torkham so that the traveler documents could be cleared soon.