Nasib Shah Shinwari
LANDIKOTAL: Many development projects of drinking water, infrastructure, electrification, irrigation, construction and upgradation of schools in various areas of Landikotal subdivision have been accomplished while many developmental schemes have been included in the current (ADP) annual development program.
A detailed report issued from the MNA Shaji Gul Afridi office describes that more than a dozen development projects of water schemes have been completed at various locations of Landikotal with the cost of million rupees.
According to Abdul Wahid Afridi, the representative of Shaji Gul Afridi some eight water supply schemes in the remote area of Landikotal 'Loe Shelman', two in Kashelman, one in Abdul Khad and one drinking water supply project were accomplished in the far-flung area of Landikotal tehsil 'Karamna'.
A water scheme in Alacha, one in Brag area, four in Bazar Zakha Khel, one in Niki Khel, one at station Korona, one drinking water scheme in Pero Khel, one in Sheikhmal Khel, one in Alam Khani while a project of drinking water has completed in Sultan Khel area of Khyber.
According to the secretaries of the NA-45 representatives, thousands of the population in these areas would get benefit from these water projects.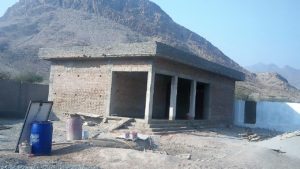 The details about the infrastructure projects sent to this scribe describe that some eight water supply schemes in Loe Shelman areas Shin Pokh, Samsai and Prang Dara have been proposed in the ADP(annual development program) of 2017-18.
This ADP has also proposed one water scheme for each Kaamna, Brag and Allacha, Two for Khuga Khel, one for Pero Khel, Two for Ghani Khel, One for Bai Khel, One for Sheikhmal Khel, One for Sado Khel, one for Sheikhwal, One for Wali Khel, One for Mazrina Shpela, gravity schemes for Yakha Cheena, Prang Dara, Mazrina and Gyani are under consideration.
Various infrastructure projects of roads have been accomplished.
03 kilometres road in Niki Khel, 03 Km road in Ash Khel, phase-1, 04 KM rehabilitation of Prang Dara road have completed spending million rupees on these infrastructure projects.
The ADP(annual development program) for the year 2017-18 has proposed some more infrastructure projects.
These projects are included 02 kilometres of college chow to Sheikhmal Khel road, 03 Km Ash Khel phase-II and the rehabilitation of a 10 km Loe Shelman road.
The work on the electrification projects like the separate power feeder for Zeentara Khyber area is in progress.
The electrification projects in the remote area of Landikotal 'Bazar Zakha Khel' area have been completed
According to the office of MNA Shaji Gul Afridi, the renewal and repair of the 10 Km main power transmission line of Loe Shalman from Enzari check post have been proposed and now it has also been approved.
Some irrigation projects have also been completed in various locations of the Landikotal subdivision.
3000 feet flood protection walls have been completed in Ghani Khel, Bhai Khel, Alam Khani, Sado Khel, Wali Khel and Sheikwal villages.
The construction work on the Ogda Dara dam in Loe Shelman is in progress with the estimated cost of Rs. 65 million.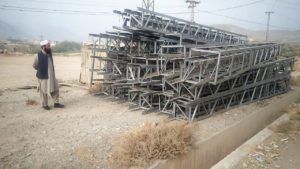 In the ADP(annual development program) for the year 2017-18, the construction of flood protection walls of 2000 feet for agricultural land in Shelman has been proposed.
Development work was also done in the Education sector and additional classrooms, rehabilitation and repair work were performed at various schools.
Government girls' primary school Gulab Kili 'Shinpokh' Loe Shelman has approved for upgradation to middle school but due to uncertainty in the region, the construction work is not started.
In the current ADP of 2017-18 one primary school for girls in Fatmi Khel and some 03 primary schools have proposed for upgradation to middle schools status.
The proposed schools for the upgradation are government girls' primary schools Wali Khel, government girls primary school Khuga Khel 'Kando Khel' and GPS Loe Shelman.
A high school in the Loe Shelman area has also been approved for the higher secondary status while the municipal committee for Landikotal Bazar has also been included in the current ADP.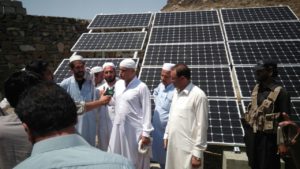 To protect agricultural land, irrigation projects have also been completed in various localities of Landikotal tehsil.
Flood protection walls of about 2000 feet to protect the agricultural land in Shelman from floods have also been proposed in the current ADP for the year 2017-18.