By Ashrafuddin Pirzada
LANDIKOTAL: More than two hundred police department ghost employees of different ranks in district Khyber were served notices to report to their concerned police stations or they would face departmental inquiries, officials said on Friday.
A written notice here issued by Jamrud police Station House Officer(SHO) Amjid Khan Afridi mentioned that 71 police personnel with different ranks not performing their duties for long. It said that all the missing police were dragging their salaries but not performing their duties.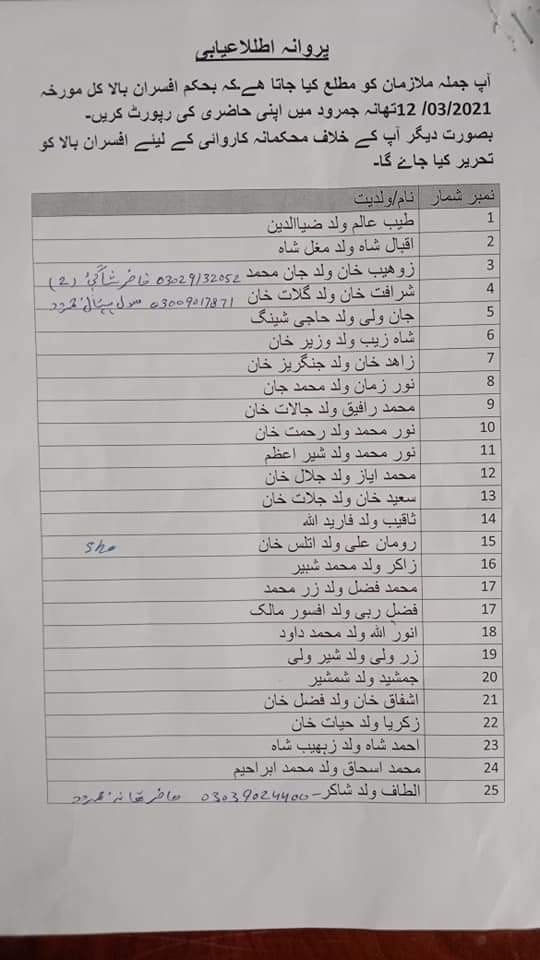 According to police sources, the missing police were receiving their salaries regularly but not performing duties. They said that most of the ghost police employees were not in Pakistan while some doing their private jobs and businesses in the different cities in the country.
The ghost police personnel were also informed through the notice that if they not appeared before the Jamrud SHO on March 13,20121(today) the police department has reserved its right to take departmental action against them.
Similarly, a good number of police personnel in Bara and Landikotal were also missing from their duties.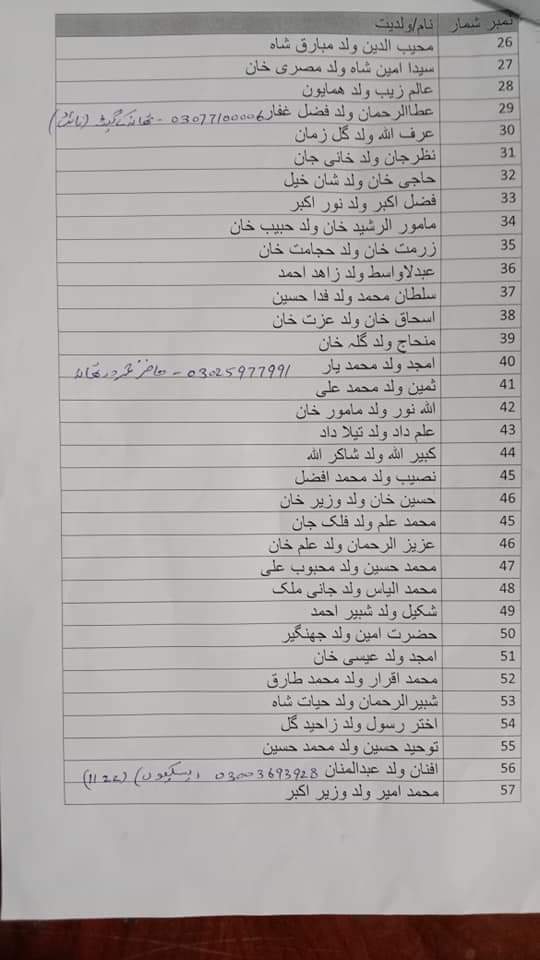 Police officers at Landikotal police station Ayaz Khan said that they had also served notices to 25 Khasadar-converted police who were missing from their duties.
He said former district police officer doctor Muhammad Iqbal had taken strict action against the ghost police department employees and frozen their salaries. He said departmental inquiries against them were also launched against them.
Ayaz said due to serious action by the former DPO Khyber many of the absent police restored their duties and performed their duties.
District Police Officer of Khyber Wasim Riaz said that Khasadar-converted police were now a professional force. He said absenteeism in the police would not be tolerated.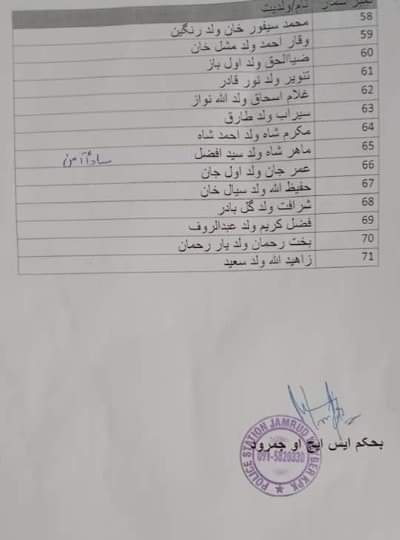 Wasim said he had directed the Landikotal,
Jamrud and Bara police stations Station House Officers to ensure the hundred percent attendance of all police employees. He said they have stopped the salaries of several police while departmental inquiries were underway against the rest of the ghost policemen.