By Ashrafuddin Pirzada
JAMRUD(Khyber): Khyber District Education Officer(DEO) Muhammad Shaokat on Saturday said that quality of education was the ultimate tool to bring positive changes and establish a healthy environment in the militancy suffered Khyber district.
Muhammad Shaokat was speaking to a prize distribution ceremoney held at the Paindilama higher secomdary school in Mulagori sub-tehsil of Khyber tribal district.He was accompanied by assistant district education officer Khan Azam Afridi,principal Muhammad Shahid and vice principle Muhammad Usman.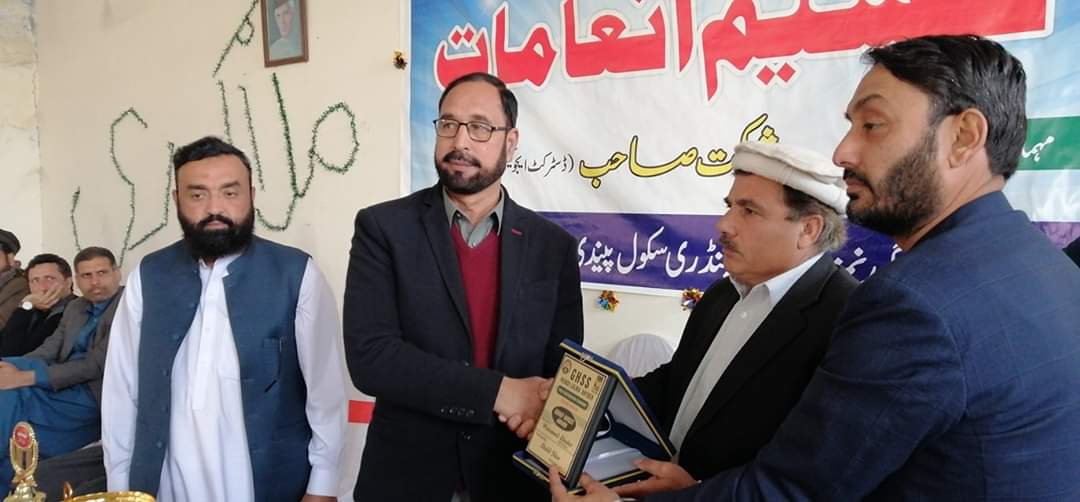 A large number of parents,teachers,local elders and students attended the ceremony.
He said that director education of Khyber Pakhtumkhwa Hafiz Muhammad Ibrahim had given him a task to work hard so that all out of school children could be registered in the state owned schools in the coming educational year. He said one-window operation was launched at the DEO office for the visotors to solve their problem with minimum time waste.
Shaokat said people would realize the positive outcome of the measures taken after he was posted in Khyber district.He said they have talented students in the government schools. He said they would use all the available resources to provide best educational environment to students.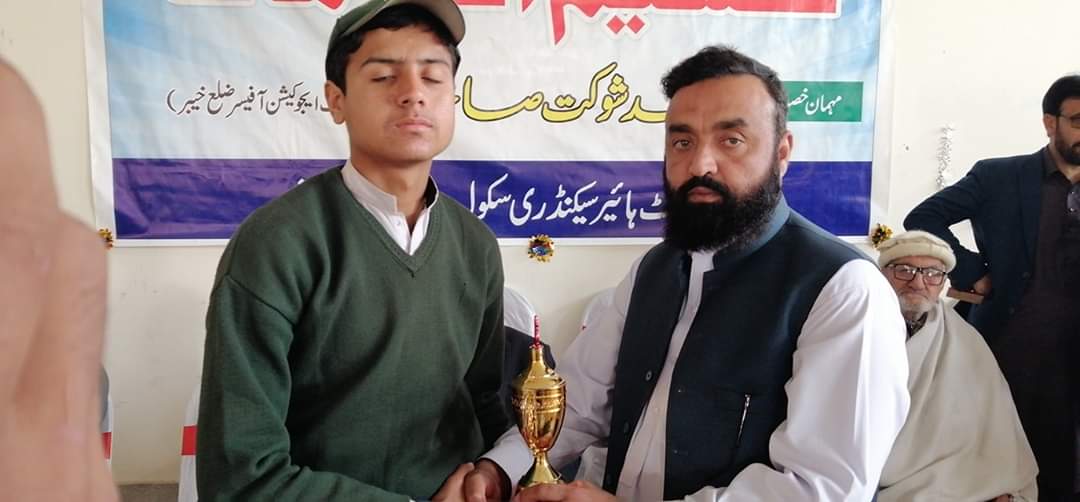 The official said the process of recruitment of 350 fresh teachers was underway. He said soon the they would fill the vacant posts in all schools in the district. He said they have constituted parent-teacher councils in 382 schools to address issues at the respective school level.
The newly posted educatiom officer said that he was awared of the issues prevailing and he would honestly work beyond political favoritism in the best interest of the people.
Principle Muhammad Shahid,vice principle Muhammad Usman and assistant educatiom officer Khan Azam Afridi also spoke on the occasion.
They distributed prizes among position holders۔