Ashrafuddin Pirzada
LANDIKOTAL: A eleven-year-old child labor working at a vegetable shop as labor has clinched the first position in his class for the fifth consecutive year in Landikotal tehsil of district Khyber.
Rizwan, a student of grade-7, born in a poor family in Landikotal. He last year had left Khyber Rifles High School due to extreme poverty and now admitted to a local school in Landikotal bazaar so that he could go to work and continue his schooling. His father Jan Akbar is also a daily wager but he wants that his son could get higher education.
Rizwan is working part-time in a vegetable shop in Landikltal bazaar when his school gets off to earn for himself and for his poor family. At the age of ten, he Secured the second position in a talent hunt competitive exam held at Landikotal last year.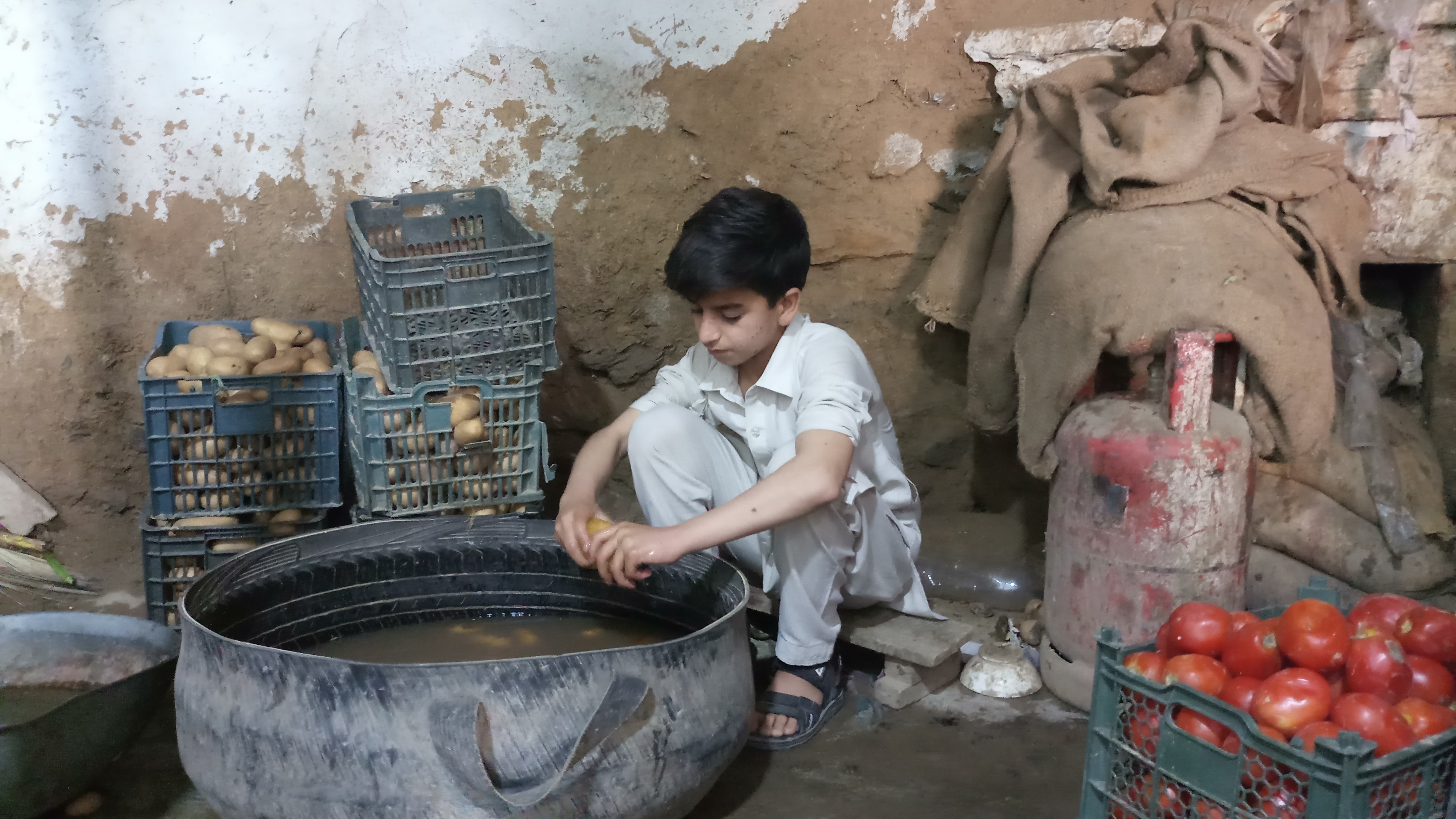 Rizwan, who wanted to be a computer software engineer, was observed as a bold child and who could talk in English without any hesitation.
Rizwan fluently speaks English had been graduated from an English language center and now he was taking conversation classes so that he could polish further his English speaking skills. He had been awarded several medals and certificates by the army and civil administration officials for his outstanding education career and speech competitions held so far at the district level.
Jan Akbar, the father of Rizwan, is also working as labor at a chicken shop in Landikotal bazaar, said that his son has the talent to excel in the future. He said due to poverty he daily brings his son after school time to work in a vegetable shop.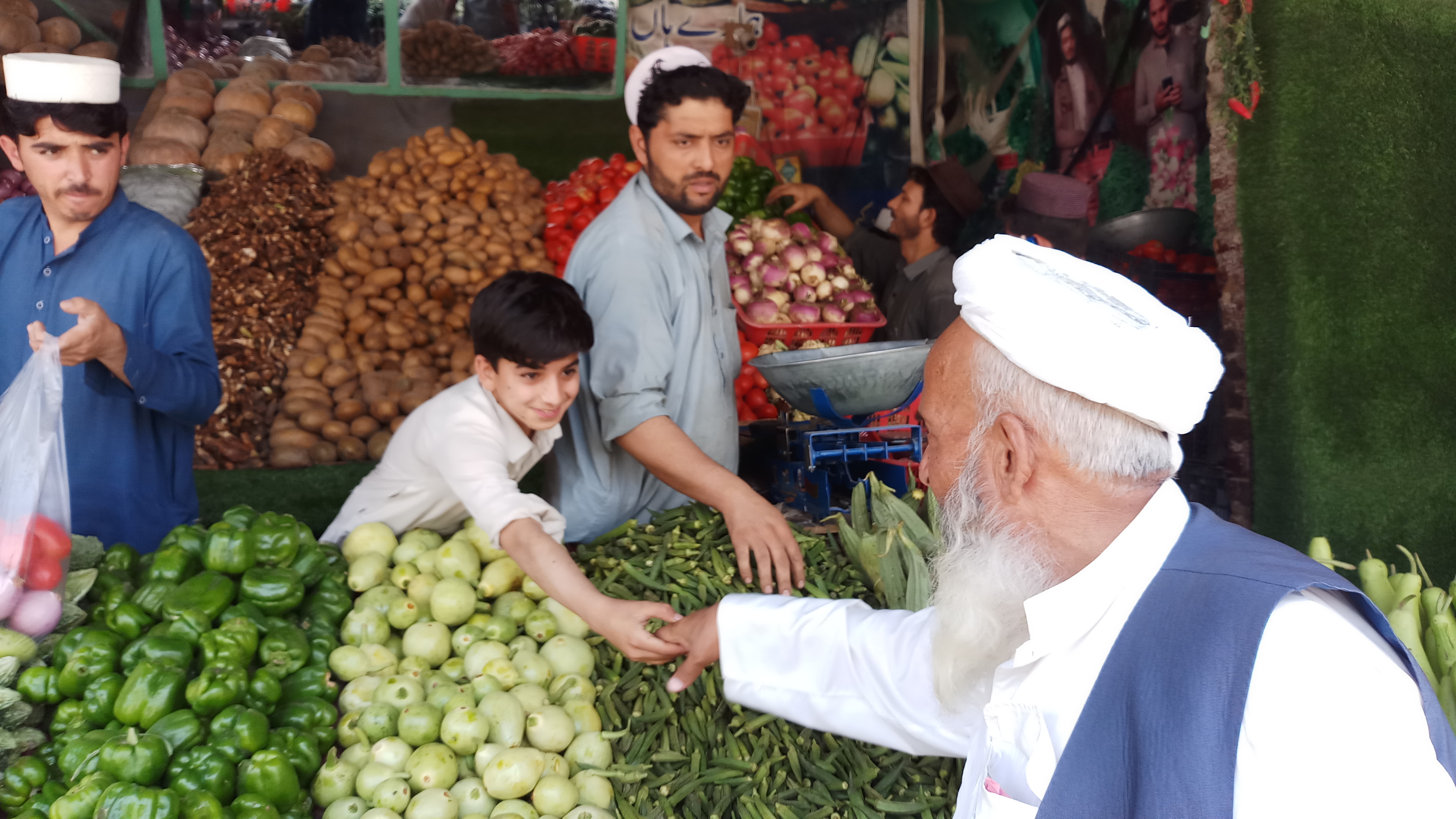 He said he did not want to let his son work but they had no other option to meet the expenses of his family and his school expenses.
Jan Akbar appealed to the government and other national and international charity organizations to help his son financially and admit him to a prestigious institution so that his dream could come true and serve Pakistan.
Qari Janzada, the owner of the vegetable shop, said he pays Rizwan Rs50, per day while working with him for four to five hours a day. He said the amount was not good enough for Rizwan to support his family and also pay his own school fee.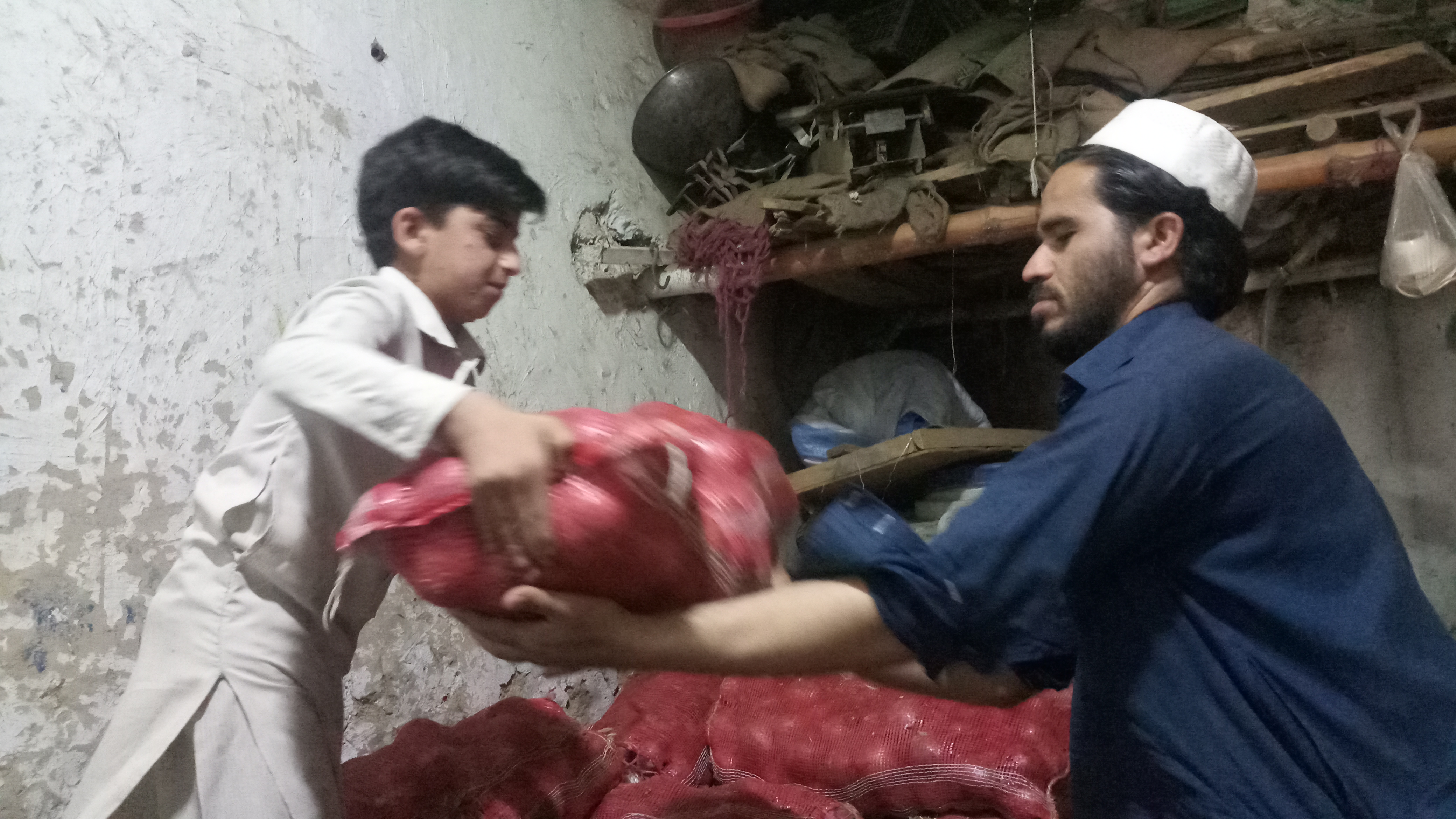 Muhammad Shareef, the class teacher, said that Rizwan is the most obedient and humble student in his class. He said they were sure that Rizwan would shine in the future as he had God-gifted leadership qualities, talent, and educational skills to serve humanity.