Ashrafuddin Pirzada
LANDIKOTAL: The Buddist Monk on Wednesday paid a historical visit to Shapola stupa located in the Ziarray hills in Landikotal, the border area of the Pak-Afghan border in district Khyber in Pakistan.
The Monk Arayawangso along with his 20 followers arrived at the Shapola Stupa in Landikotal Ziarray hills on Wednesday.
Officials said that this is the first time that a monk had visited Shapola Stupa in Landikotal in the history of Pakistan.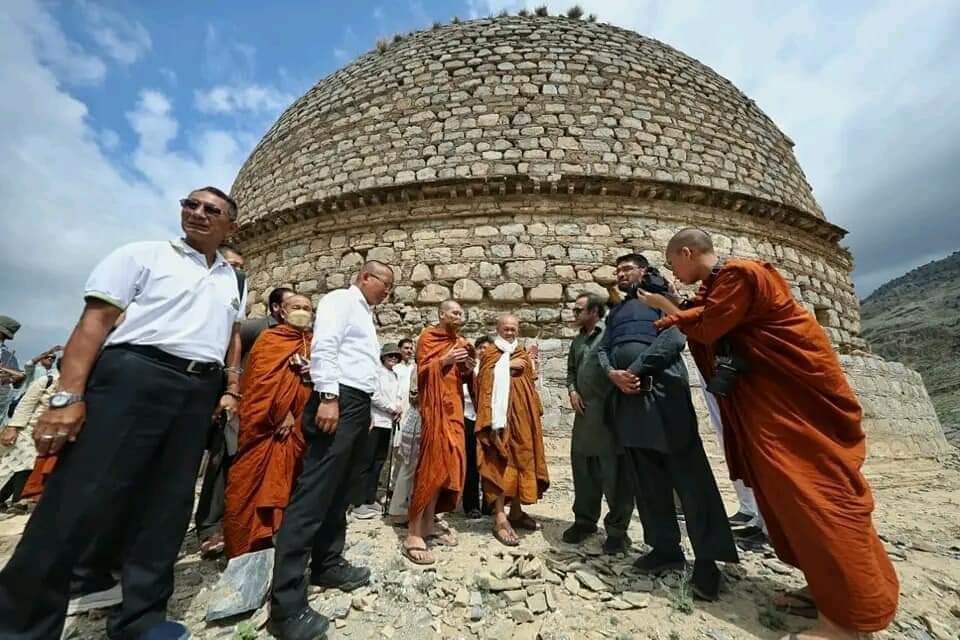 Monk Arayawangso said his visit would encourage global communities as they would have a better understanding of Buddhist sites in Khyber Pakhtunkhwa province in Pakistan, especially stupas and monasteries. He said his visit to the Khyber district would also boost religious tourism in this region.