By Ashrafuddin Pirzada
KHYBER DISTRICT:Police in a short time arrested two accused who allegedly dropedd and killed two minor children into a human waste gutter made in a seminary in Tirah valley near Afghan border in district Khyber.
District Police Officer(DPO)Dr Muhammad Iqbal in a press conference said that Ishaq and his father Mughal Shah planned to killed the sons of their close relative.He said targetting two minor children was to occupy over the property of the children.
" The two children Asif and his brother Munsif had brought to a local seminary in Tirah valley. Where they dropped them one by one in the human waste gutterwell"said DPO. He added that after twenty days search they found the bodies in the gutter.
The police officer presented the accused identified as Ishaq and Mughal Shah to media.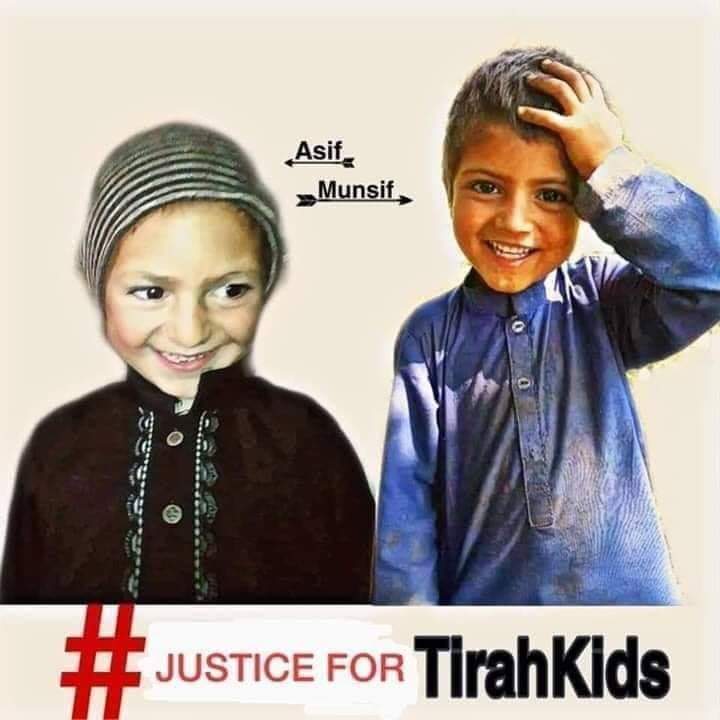 Police said they had arrested twenty persons including the killers after the heinous crime and investigated. He said during investigation the two confessed that they had killed the children over personal differences with his relatives.
Dr Muhammad Iqbal said the arrested persons would be presented to court and their further investigation was underway.